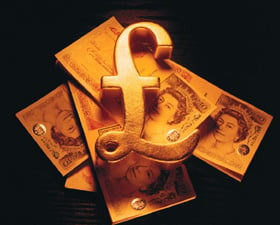 When I'm speaking to investors, they sometimes ask about 'return on invested capital'.
Return on invested capital is an investment measure used to assess a company's efficiency at allocating the capital under its control to profitable investments.
In this way, return on invested capital gives a sense of how well a company is using its money to generate returns. Comparing a company's return on invested capital with its cost of capital reveals whether invested capital is being used effectively.
In particular, this subject gets brought up when I'm explaining Stephen's investment philosophy. People interested in ISACO's Investment Guidance Service sometimes ask whether he looks at return on invested capital when seeking quality investment funds.
Before I answer that question, you may be wondering who Stephen is. Stephen Sutherland is ISACO's chief investment strategist and his aim is to help our clients make better returns on their ISA and SIPP portfolios. From 1999 to 2010, he made a cumulative gain of 124.2% versus the FTSE 100's 0%. In the last 3 years1 he's made an average gain of 22.7% versus the FTSE 100's 9.3%.
For more on Stephen's approach to investment, you may be interested in his free Top 10 Tips for Successful ISA Investing.
A focus on performance rather than return on invested capital
So to answer the earlier question, return on invested capital is not something Stephen focuses on. When choosing investments for his ISA and SIPP portfolio, he aims to buy the highest quality investment funds. So instead of looking at return on invested capital he focuses on performance.
How Stephen finds "buy" candidates
In Stephen's view, past performance is the most important element in fund selection.
He starts by looking at who the fund manager is and the date they started managing the fund. He then checks whether they were managing it over the last bull market period. This is important to Stephen, as he wants to ensure that they scored any impressive results over that bull market.
Next he looks at the fund manager's long-term performance results. Ideally, he wants to see the fund manager outperforming the Nasdaq Composite in bull market periods. To do this Stephen looks at how the Nasdaq performed in these periods.
Nasdaq Composite gains in recent bull market periods
2003
2004
2005
2006
2007
2009
2010
2011
50%
8.6%
1.4%
9.5%
9.8%
43.9%
16.9%

-5.6%

Stephen generally ignores how the manager performed in the down years (the bear market years) but if the manager beats the market in those years, Stephen sees it as a bonus.
So as you can see, when Stephen is choosing quality investment funds for his ISA and SIPP portfolio, return on invested capital doesn't come into the equation.
About ISACO
Stephen and I established ISACO in 2001. Today we specialise in providing a premium Investment Guidance Service for ISA and SIPP investors with portfolios in excess of £100,000.

Our mission is to help investors achieve better performance over the long-term, better protection in falling markets and at a better price.
For more information about ISACO and our Investment Guidance Service, please read our free brochure.


1 Nov 2008 – Nov 2011
Please remember that past performance should not be used as a guide to future performance. The value of investments can go down as well as up and you may not get back the amount you originally invest.