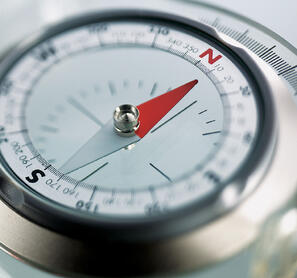 When we help investors plan for the future, we take them through our Investment Appraisal process. This has many similarities to a portfolio analysis, but with the particular needs of ISA and SIPP investors in mind.
What is a portfolio analysis?
Typically, a portfolio analysis looks at every investment held within a portfolio and evaluates how it affects overall performance. In some instances, a portfolio analysis may look to determine the variance of each security, the overall beta of the portfolio, the amount of diversification and the asset allocation within the portfolio.
In this way, a portfolio analysis seeks to understand the risks associated with the current make-up of a portfolio and identify ways to mitigate them, so that the portfolio meets its overall investment goals.
ISACO's investment appraisal: A portfolio analysis for ISA and SIPP investors
Our investment appraisal process reflects the principles of portfolio analysis. It aims to assess an ISA and SIPP investor's goals, their attitude to risk and personal investment horizon. This process is best suited to:
UK investors with ISA and SIPP portfolios valued in excess of £100,000.
Investors with a minimum five to ten year investment horizon.
Our investment appraisal consists of two stages, 'Discovery' and the 'Strategy'.

Stage 1: Discovery – Evaluating goals, values and preferences
The overall aim of this stage is to get to know an investor and their ISA and SIPP portfolio through a comprehensive fact finding session. As with a portfolio analysis it evaluates their current investments, as well as their goals, tolerance of risk, return objectives, liquidity needs and time horizon, along with many other factors.
Stage 2: Strategy – Linking capital growth with financial goals and opportunities

We help clients attain maximum long-term capital growth using two investment mediums; Stocks and Shares ISAs and SIPPs. During this stage of an investment appraisal we create an ISA and pension investment plan tailored for each investor, while showing them how to maximize the probability of achieving their objectives. To find out more, please just download our Investment Guidance Service brochure.
The overall goal of our investment appraisal process is to help investors reach their ISA and SIPP goals on time, while saving thousands of pounds in unnecessary fees and charges. If an investor is satisfied with what has been presented to them, we then move onto the next step called 'Implementation'.
Request your investment appraisal
If you would like to arrange a no obligation Investment Appraisal please just click here.