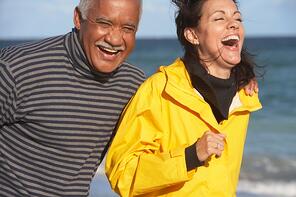 Today I'd like to talk more about the second of my top ten tips for successful ISA investing which is 'Be Active' (for more on my other nine tips, please just download our Top 10 Tips for Successful ISA Investing).
Whenever I talk about timing the market, I normally mention my dislike for the 'buy and hold' strategy. I prefer active ISA investment.

However, even though I don't buy and hold forever, my method of investing does involve buying and holding for quite significant lengths of time. Let me explain. My investment philosophy focuses on trend following and market timing and my main influences are stock market legends William O'Neil, Jesse Livermore and Gerald Loeb. I aim to profit in rising markets and protect in falling markets.
Active ISA investment in bear and bull markets
My aim is to help ISACO's clients get in sync with the markets trend and direction and I do this by studying the price and volume activity of institutional investors. My aim is to help clients ride the uptrend of a bull market through active ISA investment. During bull markets our clients invest in high quality investment funds. When the bull market ends a bear market begins. When bear markets surface the trend changes from up to down.

During falling markets my aim is to guide clients quickly into the safety of cash, again through active ISA investment. I do this by using cash parks to protect their capital. When the bear market is over, a new bull market begins.
As you can see in this table, my underlying investment philosophy is long-term capital growth by maximizing gains in rising markets and the protection of capital in falling markets.
| | | | |
| --- | --- | --- | --- |
| Market description | Type of market | Estimated length of time | Aim |
| Bull Market. | Rising. | 2-4 years. | Profit - Invest in high quality investment funds. |
| Bear market. | Falling. | 9-18 months. | Protect – Use cash parks to preserve profits. |
Performance is everything
Performance is everything when your objective is long-term capital growth. From 1999 to 2010, I have been fortunate to make an annual gain of 6.9% versus the FTSE 100's 0%. Averaging 6.9% per year over the last 12 years has resulted in a cumulative gain of 124.2% versus the FTSE 100's 0.3%
If you desire to achieve better performance, insist on receiving active ISA investment guidance from someone who has historically 'beaten' the stock market. Investors with a history of beating the market are rare but they can be found. Even though outperforming the stock market is extremely difficult to achieve, it should always be your number one objective when seeking long-term capital growth. Beating the market helps you to achieve stronger performance allowing you to arrive at your financial goals faster.

Our clients believe that receiving active ISA investment guidance from a full time investor becomes a compelling proposition when the alternative is attaining guidance from an adviser. It's compelling because the statistics tell us 80-90% of advisers fail to beat the stock market and when an adviser underperforms the market, it means the advisers clients arrive late to their investment goals.
About ISACO
We specialise in providing a premium Investment Guidance Service for ISA and SIPP investors with portfolios in excess of £100,000.

Our mission is to help investors achieve better performance over the long-term, better protection in falling markets and at a better price.
For more information about ISACO and our Investment Guidance Service, please read our free brochure.
Please remember that past performance should not be used as a guide to future performance. The value of investments can go down as well as up and you may not get back the amount you originally invest.