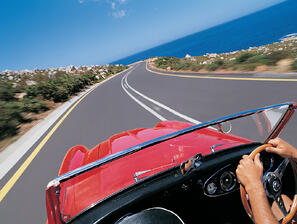 People who like ISACO's Investment Guidance Service brochure normally ask 'how' we've helped our clients achieve market beating performance.
We have been successful in helping our clients achieve better ISA performance by offering investment guidance from an investor who has historically 'beaten' the stock market. Using a talented investor with a great track record has proved to be ISACO's secret weapon.
Investors with a history of beating the market are rare. Outperforming the stock market is extremely difficult to achieve. However beating the market should always be your number one objective when seeking long-term capital growth. Beating the market helps you to achieve stronger performance, allowing you to arrive at your financial goals faster.

Receiving guidance from a talented investor becomes a compelling proposition when the alternative is attaining guidance from an adviser. It's compelling because the statistics tell us 80-90% of advisers fail to beat the stock market and when an adviser underperforms the market, it means the advisers clients arrive late to their investment goals.
Extra incentives to deliver better ISA performance
ISACO's proposal to 'shadow invest' a top-notch investor becomes more plausible after discovering the investor has a six-figure Stocks and Shares ISA account. As well as his reputation being on the line, his own money is on the line too. Having his personal capital invested, his families and an estimated £30 million pounds of client capital 'shadowing' him, provides tremendous motivation for our lead investor to perform well.

This approach is at polar opposites when compared with traditional advisers. Traditional advisers sell products. They are not full time stock market experts, the majority of them underperform the stock market, and in most cases they do not invest their own capital into the same investments they recommend for their clients. Quite simply, they don't have the same incentive to pursue better ISA performance for their clients.
ISACO's chief investment strategist
The investor our clients receive their investment guidance from is ISACO's chief investment strategist Stephen Sutherland. Stephen is my brother and his market beating performance since 1997 has helped him to be recognised as one of the UK's leading investors. From 31st December 1997 to 31st December 2010, he made a cumulative gain of 93.3% versus the FTSE 100's 14.6%. In the last 3 years* he's made an average gain of 19.8% versus the FTSE 100's 8.2%.
*31st October 2008 - 31st October 2011

How does shadow investing work?

Shadow investing is based on the idea that a full time investor with a great track record has the talent, time and energy that you or your adviser may lack to beat the stock market.
ISACO's 'Investment Guidance Service' gives our clients a way to 'Shadow Invest' Stephen. To achieve the same investment returns, clients simply copy his trading activity. By shadowing his trades, whatever returns he gets, our clients get.
Stephen invests in high quality investment funds allowing a wider diversification to his portfolio, whilst at the same helping to lower risk. He makes only one or two trades in a typical year which means client trading activity is infrequent.

Clients control their own investment accounts allowing the freedom to invest as little or as much money as they like. When Stephen makes a trade, clients find out about it. Once they discover he's taking action, clients have the opportunity to mirror his trade in their own investment account. If he buys a UK fast growth investment fund, our clients can also buy the same UK fast growth investment fund on exactly the same day as Stephen.
About ISACO
We specialise in providing a premium Investment Guidance Service for ISA and SIPP investors with portfolios in excess of £100,000.

Our mission is to help investors achieve better performance over the long-term, better protection in falling markets and at a better price.
For more information about ISACO and our Investment Guidance Service, please read our free brochure.
Please remember that past performance should not be used as a guide to future performance. The value of investments can go down as well as up and you may not get back the amount you originally invest.