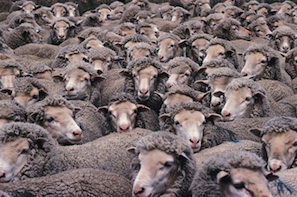 In this post I'll look at 7 of the most common SIPP investing mistakes. A Self-Invested Personal Pension (or SIPP) is the name given to the type of UK-government-approved personal pension scheme, which allows individuals to make their own investment decisions from the full range of investments approved by HM Revenue & Customs (HMRC).
SIPPs are a type of Personal Pension Plan. Another subset of this type of pension is the Stakeholder Pension Plan. SIPPs, in common with personal pension schemes, are tax 'wrappers', allowing tax rebates on contributions in exchange for limits on accessibility. The HMRC rules allow for a greater range of investments to be held than Personal Pension Plans, notably equities and property. Rules for contributions, benefit withdrawal etc are the same as for other personal pension schemes.
Now that we've covered SIPP basics, we can move onto the 7 most common SIPP investing mistakes.
SIPP investing mistakes #1 - Investing using a 'buy and hold' strategy
Some SIPP investors use a buy and hold strategy instead of being active. This is one of the major SIPP investing mistakes. What I have found is that the investment strategy of 'buy and hold' does not work. To win with your SIPP investing, you need to be active. Anyone who used a buy and hold strategy and bought (as many did) just before the 2000-2002 savage bear (down) market, will have been nursing potential losses of up to 90% on their portfolios. Dropping 90% means your portfolio has to then make 900% just to get back even. How long would that take? Buy and hold therefore carries too much risk.
When you can accurately read the overall trend or direction of the market, you can use your SIPP to invest into the market when the confirmation of the trend is up, and switch out of the market when the confirmation of the trend is down.
SIPP investing mistakes #2 – Investing into the wrong vehicles
When investing using a SIPP, the investments permitted range from deposit accounts to warrants, futures and options. If you seek long-term capital growth, a deposit account is not going to help you get the returns you need and using warrants, futures and options is extremely high risk and very volatile. If you seek long-term capital growth and are looking for 12-15% growth over the next 5-10 years, my suggestion would be to use your SIPP to invest in open ended investment companies (oeics).
SIPP investing mistakes #3 – Not aiming to outperform the market
Beginner SIPP investors often believe that it's impossible to beat the market and opt instead to purchase a tracker fund. An index tracker is essentially a cheap, simple investment fund that mimics the performance of the stock market. Outperforming the market is not easy to do but possible. The market over the last eleven years has been in a sideways trend which has resulted in the FTSE 100 making a cumulative loss of 15%. To make money over this period has been tough. However, I've been fortunate to make a cumulative after tax gain of 27.1%*. That may not be a huge gain but I'm proud to say that it's still classed as outperformance.
*31st Dec 1999 - 31st Dec 2010
ISACO investment performance verified by Independent Executives Ltd

SIPP investing mistakes #4 – Trying to time the market using your emotions
Timing the market is extremely difficult to get right but it is possible. Amateur SIPP investors time the market by 'how they feel' instead of looking at market cycles, market history and institutional price and volume behaviour. When the market is confirmed 'healthy', you proceed to time the buying of the fund you have selected. You only buy your fund at the time where there is the maximum probability of success. To do this, you use technical analysis or charts.
SIPP investing mistakes #5 – Staying fully invested during a bear market
Neophyte SIPP investors stay fully invested during a bear market. They are unaware of the rule that three out of every four stocks and funds will move in the same direction as the market. This means when the market trend is down, 75% of stocks and funds will fall. Trying to make money in a down market is extremely difficult to do because the odds of success are not on your side.
When the market's trend is in a confirmed downtrend, it's best to switch into a cash park or cash account – helping to protect your SIPP account's value and letting you avoid one of the main SIPP investing mistakes. You should aim to do this as soon as the market confirms its downtrend, meaning the market is now unhealthy and unsafe to invest. This helps you to bank profits, while protecting and preserving your capital whilst the market is falling.
SIPP investing mistakes #6 – Not setting a performance target
The majority of private investors and IFAs make the mistake of not monitoring and measuring how well they are performing. When you can read the trend of the market, and pick the highest quality investment funds, it allows you to set yourself aggressive performance targets. My personal aim to beat the FTSE 100 and the powerful US Nasdaq Composite over a rolling five year period.
SIPP investing mistakes #7 – Delegating investment decisions to an adviser
Many new SIPP investors delegate investment decisions to an IFA. This can be good in some situations but one of the more dangerous SIPP investing mistakes in others – especially when the adviser doesn't have your best interests at heart.
Bad practice ranges from professional incompetence, including ignorance of the body of science of markets, to sharp or shady practice. Performance is everything. When you achieve strong performance, you arrive at your goals on time but without it, you won't.
Traditional advisers generally aim for 7% annual growth on behalf of their clients, because this is roughly the rate of return of the stock market over the last century.
However the statistics show that unfortunately 80-90% of advisers will underperform the market. Why? My opinion is they fail because most advisers are not successful full time professional investors who study and understand the science of the markets. Many advisers are simply a "commissioned salesperson" which can often result in a conflict of interest.

My advice would be to become your own adviser and make your trades on a fund supermarket platform to save you thousands in fees. By being your own adviser, you save on charges, commissions and initial set up fees. This helps boost your overall compounded returns. And if you know what you are doing, and have expert resources at hand to help you determine the markets trend, how to pick quality funds and how to time your buying and exits, you could achieve better results than you would if you were with an adviser.
About ISACO
We specialise in providing a premium Investment Guidance Service for ISA and SIPP investors with portfolios in excess of £100,000.

Our mission is to help investors achieve better performance over the long-term, better protection in falling markets and at a better price.
For more information about ISACO and our Investment Guidance Service, please read our free brochure.



If you have any questions or thoughts on the points covered in this post, please leave a comment below or connect with us @ISACO_ on Twitter.