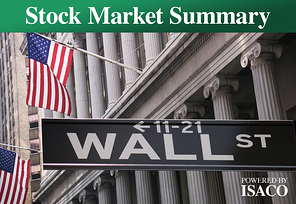 Yesterday's market action was negative.
The indexes acted out of character to how they have recently been acting. Yesterday they acted decidedly bearish. The Nasdaq Composite poked its head above the 3000 level for the first time since the year 2000, however the celebrations were short lived.
Shortly after breaking through this key psychological number it reversed course and headed south, ending the day on its low. This is what you call a bearish reversal and reversals of this nature often occur before corrections.
The Nasdaq Composite and the 600 both fell in far above average volume indicating institutional selling. When institutional investors sell, it makes the market weaker.
With sector performance, India and industrial materials underperformed the market and Russia matched the market. Leading stocks behavior was mixed.
In summary with the Nasdaq Composite having such a good run since the beginning of January, from here it will most probably pull back or go sideways.