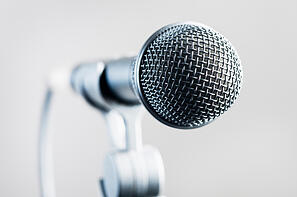 In this post, we'd like to share a recent interview with Bob Liddell, who became an ISACO Premium Client in January 2009.
In this interview Bob describes how he became an ISACO client, what's involved and outlines his experience so far - including the 63% after tax gain he made in 19 months.
Hi Bob. To start with can you describe the stages you went through when becoming an ISACO client?
Initially I had a telephone interview with a very friendly ISACO investment consultant, during which a complete fact-find was carried out. ISACO then gave me the time and space to do my due diligence and just think about it. No pressure at all.
Once I decided to become an ISACO client, it was very easy. All the details for setting up the fund accounts with a fund supermarket were given in detail.
What does being a client of ISACO involve?

ISACO's Investment Guidance Service allows me to shadow invest Stephen Sutherland, ISACO's Chief Investment Strategist. This means I can copy what he is doing with his own personal portfolio. If he makes a 12% annual return so do I. When he buys I buy and when he sells I sell. He's a professional investor and I like the idea that he's investing his own money into the same funds. I also like that he only makes one or two trades a year.
How much of your time does it take up?
I spend just a few minutes each day looking after my portfolio. I read the very concise ISACO Daily Market Updates every day and the monthly editions of The Big Picture. Sometimes I look deeper and check the funds using Morningstar.co.uk.
What do you enjoy about being an ISACO client – what are the key benefits?

As well as being a very caring and professional business, ISACO have helped to significantly boost my tax-free wealth. I've made a 63% after tax gain over 19 months, so becoming an ISACO client is without doubt the best investment I have ever made. The service allows me to get expert assistance investing in 'best of breed' funds – investment vehicles I knew very little about before. It's also very personal. For example I have direct contact with my own Investment Consultant, ISACO's Chief Investment Strategist and ISACO's Managing Director.

It inspires confidence when you discover that ISACO has beaten the market over the long-term. That's something 90% of individual advisers, financial advisory companies and fund managers fail to do.
Do you consider this a long-term relationship and if so why?
As this involves investing in the stock market, the strategy is very much a long-term one with five years being the minimum. I'm committed to being an ISACO client for at least 10 years.
Why do you think ISACO have been successful at beating the market?

I think one of the secrets is they don't generalise and instead stick to their knitting. ISACO are not a bank, stock brokers, an IFA or a wealth management company. Instead they are ISA and SIPP growth specialists.

What was it that attracted you to ISACO?

It all started after reading Stephen's book, Liquid Millionaire. I really liked his honesty and it made a lot of sense to me.

What was it that made you choose ISACO instead of maybe a bank manager, a financial adviser or possibly a stock broker?

I've never felt comfortable with banks because they don't specialise and have too many fingers in too many pies. Generally I do not like IFA's because they are too polished and all I can see is the commission signs in their eyes. Stock brokers have watched Wall Street too many times.

What past experiences have you had with people helping you to grow your ISAs?

I've had no experiences with others due to my lack of trust with advisers and banks. My belief used to be that the return on ISA investing was poor.

Are there any other benefits of ISACO's Investment Guidance Service?

I have full control of my ISA account (instead of some bank or IFA controlling it) and there are no big commissions/administration charges creamed off, allowing the compounding effect to be maximised. All the gains I make are tax-free and it's extremely time friendly. I also receive continuous education in how the stock market works directly from a successful investor.

How good is Stephen (ISACO's Chief Investment Strategist) at reading the market and choosing the right growth funds?

I can only say by my results that he obviously knows what he's doing. Since becoming an ISACO client I have been in a few retracement periods (bull market corrections) and Stephen advised me to stay invested when I thought about cash parking. He has been correct every time so far but I realise that he sometimes gets it wrong. I am committed to following him.

Do you continue to invest additional funds each year?
Yes, because it is a long-term game and the power of compounding my investment is impressive.

What did you think about the Service Manual you were sent just after you became an ISACO client?

I found it to be excellent, because for me it gave me an insight into how the markets and funds worked, areas where I had very little prior knowledge.

Would you recommend Stephen and ISACO to others and if so why?

Without a doubt, my fund growth is the answer.

What type of investor would suit being an ISACO Premium Client?

I'd say an ISA or SIPP investor with at least £100,000 in their portfolio who is unhappy with their performance.

Are there any final comments you would like to add?

Unfortunately people are scared to make money and to take what they perceive to be a risk. My thinking is why get 3% on my ISAs when I can get maybe 12-15% growth per year over the longer term.

If you are looking for experts to help boost your ISA and SIPP portfolio, ISACO might be able to help. If you are looking for a company with a deep understanding of the stock market, market cycles, the best time to buy and the best time to be in safer investments, ISACO hit the mark.
Becoming an ISACO client
We specialise in providing a premium Investment Guidance Service for ISA and SIPP investors with portfolios in excess of £100,000.
Our mission is to help investors achieve better performance over the long-term, better protection in falling markets and at a better price.
For more information about ISACO and our Investment Guidance Service, please read our free brochure.

If you have any questions or thoughts on the points covered in this post, please leave a comment below or connect with us @ISACO_ on Twitter.