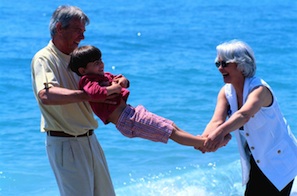 Almost half the adult population in the UK now has money in an Individual Savings Account (ISA). Most accounts are worth under £100,000, but there are scores, maybe hundreds, of investors who over the years have built up tax-efficient accounts worth more than £1m, in some cases considerably more. They are ISA millionaires.
ISAs were introduced in 1999, replacing a similar scheme called Personal Equity Plans (PEPs) that ran from 1987 to 1999. If a couple had taken full advantage of this since 1987, and invested the maximum PEP and ISA contribution each year, it would have been possible to shelter over £400,000 from the tax man.
There is no central record of the number of ISA millionaires, but brokers all over the country have such clients on their books. Killik & Co, for example has around 16 ISA millionaires among its clients.
Brewin Dolphin claims nine million-pound ISA accounts with a combined value of £15.5m. In fact, their largest ISA portfolio is worth £4.4m. Barclays Stockbrokers, the UK's largest broker, has around 16 ISA millionaires; Leeds-based Redmayne-Bentley has five, collectively worth over £9m; while Hargreaves Lansdown has three ISA millionaires amongst their clients.
I have studied ISA millionaires in great detail and have come to the conclusion that the majority follow a similar path. Here are what I see as the key components of successful ISA investing, with 10 tips to help you join the ranks of the ISA millionaires:
My first tip is to make a compelling goal. Successful ISA investing starts with setting a clear goal. Make your goal exciting, make a commitment to your goal and ensure it's a never go back decision.


My second tip is to be active. We've found the most effective strategy when investing in ISAs is to time the market. And that means instead of buy and hold you need to be active.


My third tip is buy quality investment funds. Even though quite a few ISA millionaires are stock pickers, you are going to be much better off buying funds instead of individual stocks. Individual stocks are high risk, where as fund investing carries less risk due to the fund being diversified amongst a large number of companies. When looking for the best funds, focus on fund managers that have proven they can outperform the market in the long-term and in the short- term. Look for funds managed by exceptional mangers that are experiencing large money flows.


My fourth tip is park in cash during bear markets. Many people, including a large number of financial advisers, don't know it's possible to temporarily park your Stocks and Shares ISA in cash. In bear markets we guide our clients into cash using Fidelity's ISA Cash Park.


My fifth tip for successful ISA investing is 'tax shelters equals compounding power'. By using an ISA you skillfully dodge two sets of taxes, Income Tax and Capital Gains Tax.


My sixth tip is fight for every percentage point. Use a fund supermarket to avoid excessive fees and excessive charging.


My seventh tip is to invest the maximum every year. Right from day one aim to add the maximum ISA allowance for you and your partner.


My eighth tip for success with ISA investing is to stay the course. Never cash in your chips until you reach your goal. If you do cash in early, you run the risk of living with regret.


My ninth tip is to add value. Your job is to continually increase your personal market value, so making it much easier to add the full ISA allowance each and every year.


And finally my tenth and final tip is to set up a withdrawal plan. When you finally reach your goal, each year withdraw a percentage much less than you are able to grow your ISA money at. When you get it right, this means you no longer have to work, you can live a great lifestyle and you become richer each year.
I hope these tips are useful and help put you on the road to joining the UK's growing number of ISA millionaires.
About ISACO
We specialise in providing a premium Investment Guidance Service for ISA and SIPP investors with portfolios in excess of £100,000.
Our mission is to help investors achieve better performance over the long-term, better protection in falling markets and at a better price.
For more information about ISACO and our Investment Guidance Service, please read our free brochure.

If you have any questions or thoughts on the points covered in this post, please leave a comment below or connect with us @ISACO_ on Twitter.


Please note: Past performance should not be used as a guide to future performance, which is not guaranteed. Investing in the Funds should be considered a long-term investment. The value of the investment can go down as well as up and there is no guarantee that you will get back the amount you originally invested.