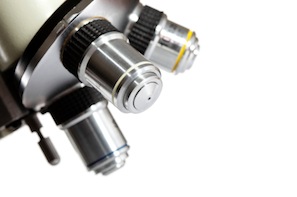 Many people are unsure what to look for in an investment adviser. Today, I wanted to share three key values that I see as central to any successful client-adviser relationship.
These values are important as consumers often fail to spot the conflicts of interest that colour the advice they receive and buy products that are not suitable. What's more, the client will often pay a price that makes it highly unlikely they will achieve their objectives.

For example, if your adviser promotes in-house products, then they may have a hidden agenda. Be wary of any advisers that sell any financial products that carry their employer's name. Why should you care? They are encouraged to sell these investment products, sometimes with higher commissions. In other cases, they are restricted from selling outside offerings, even if those offerings are the best choice for meeting their client's needs. Can an adviser in this position really act in your best interests?

You have the right to know if your investment adviser is motivated to act in your best interests. Look for one that bans in-house financial products so that you can be confident that your investment recommendations are unbiased.

It's also worth looking for a firm that's not owned by an investment fund, insurance company, bank or money management company. Insist on finding a candidate that only deals in investments and financial products that are managed by outside firms.

With these points in mind, we believe that the three key values to look for in your adviser are integrity, expertise and togetherness.
Integrity
Honesty in professional services relationships is paramount. A person of integrity is one who practices and speaks the truth at all times and keeps the promises they make, helping to create and maintain trust. An investment adviser with integrity will be completely independent of all other institutions, and won't hold client assets to avoid conflicts of interest. An adviser with integrity will be fair, transparent and honest.
Expertise
If you are an ISA or SIPP investor, your investment adviser's aim should be to help you achieve your financial objectives. If you are like most of our clients, you will be an investor who seeks higher ISA and SIPP returns that help you to outperform the general stock market. If your adviser values 'expertise', it means being an 'expert' is important to them. Expert investors normally outperform the market, which is why an investment adviser with this value could prove very useful to you.

When you team up an 'expert' who passes on their expertise to you, it helps you feel empowered and you can make better informed investment decisions. Advisers with expertise aim to help their clients achieve attractive long-term returns. Check to see if your investment adviser has scored impressive past performance and whether they have a history of 'beating' strong market indices over the long run. Advisers of this calibre are rare, however, you should accept nothing less.
Togetherness
Togetherness is the third value to seek from your investment adviser, as their aim should be to grow wealth side by side with you. An adviser who values togetherness will recommend the same investments that they invest in. If an adviser has integrity and expertise, then this is a good position for you to be in. The relationship you'll have with an adviser who values togetherness is very similar to a partnership. It will feel like companionship, and rather than it being all about one person, it will be very much about teamwork and working together to reach your goals.
An adviser with 'togetherness' as one of their core values will be warm, friendly and caring. An adviser who values togetherness will aim to build a solid working relationship with you that's intensely personal. This is useful to both sides, as it pleases you as the client and helps the investment adviser retain clients through longer investment cycles. You'll know when you find an adviser with togetherness amongst their values, as they'll engage with their clients in the same way they would with a family member.

An adviser with togetherness as a value gives their clients peace of mind. They know that their adviser will always be on their side and act in their best interests.


About ISACO
We specialise in providing a premium Investment Guidance Service for ISA and SIPP investors with portfolios in excess of £100,000.
Our mission is to help investors achieve better performance over the long-term, better protection in falling markets and at a better price.
For more information about ISACO and our Investment Guidance Service, please read our free brochure.

If you have any questions or thoughts on the points covered in this post, please leave a comment below or connect with us @ISACO_ on Twitter.