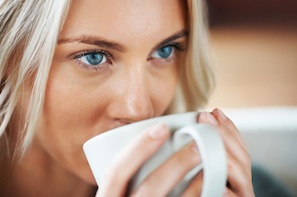 How is your SIPP portfolio performing? If you're not satisfied with how your SIPP portfolio has been acting over the last few years, help is at hand because today I'm going to share with you how you may be able to give your SIPP portfolio a much needed boost.
What is a SIPP?
Before we look at how to aim for outstanding returns on your SIPP portfolio, let's have a quick refresher on what a SIPP is.
SIPP stands for Self-Invested Personal Pension and is a personal pension wrapper that offers individuals more freedom of choice than conventional personal pensions. They allow investors to choose their own investments or appoint an investment manager to look after their SIPP portfolio on their behalf. Individuals have to appoint a trustee to oversee the operation of their SIPP, but they can then effectively run the pension fund as their own.
A SIPP portfolio can accommodate a wide range of investments under its umbrella, including shares, bonds, cash, commercial property, hedge funds and private equity.
Achieving impressive long-term investment returns with your SIPP Portfolio
To achieve outstanding returns, your aim should be to outperform the market. Outperforming the market could help you net attractive returns over the longer term, especially when you hold your investments in a tax-free wrapper such as an ISA or a SIPP.
This is an important lesson to grasp early in your investment career, because when you, your IFA or your wealth adviser underperforms the stock market, it often results in major disappointment. Quite simply, poor performance will stop you arriving at your longer term financial objectives on time.
This table below highlights the dangers and shows what could happen to your retirement plans if you or your adviser underperforms. In this example, I've used a person with a £250,000 portfolio whose aim is to grow it into a million pounds over the next ten years.

| | | | | |
| --- | --- | --- | --- | --- |
| Starting amount | Retirement goal | Annual growth rate | Time frame taken to hit retirement goal | Arrived at goal on time? |
| £250,000 | £1 million | 15% | 10 years | Yes |
| £250,000 | £1 million | 7.5% | 20 years | No, 10 years late. |
| £250,000 | £1 million | 3.75% | 40 years | No, 30 years late. |
To be able to do that successfully, this person would have to grow their SIPP portfolio at 15% per year, which I agree is no easy feat. However, it is possible when you have all the components in place, such as a strong upwards trending market. The compounding rule means that when you achieve 15% annual growth, your money doubles every five years. That means at 15% annual growth, £250,000 turns into £500,000 in the first five years, and the £500,000 turns into a £1million in the final five years.

However, if you fail to get adequate growth on your capital, it is going to take you much longer to reach your retirement goals. For example, if your adviser is one of the 80-90% of advisers that underperform the market and helps you to achieve just 7.5% annual growth, it would take you twice as long to get to your goal. Instead of getting to your objective in ten years, it would take you twenty. And if your adviser was in the bottom 20% of their field and only managed to help you achieve 3.75% annual growth, it would take you forty years to get to your goal. That's thirty years late!
Outstanding returns on your SIPP portfolio
When you achieve impressive returns with your SIPP portfolio over the long-term, it helps you arrive at your goals on time, but without it you may not. The first question you need to ask is how are you going to achieve the performance you need to enable you to arrive at your goals on time?

Your choices are: do it yourself, get help or a combination of both.

Trying to beat the market over the long-term when you are not an expert is a daunting task. Beating the market over the long-term is not easy to do and requires talent, time and energy. Ask yourself, do you have the talent, time and energy required to outperform the market?

If you answered no, your next step is to look at what options you have. Is a financial adviser the best person to get help from? The statistics say that unfortunately 80-90% of advisers will underperform the market. Why? Our opinion is they fail because most advisers are not successful full time professional investors who study and understand the science of the markets. Many advisers are simply "commissioned salespeople", which can often result in a conflict of interest.

One of the challenges that faces the investment advisory industry today is that too many advisers have hidden agendas and act in their own interests, instead of the best interests of their clients. Many advisers are not impartial and recommend products to their clients that generate high commissions and some over trade on client accounts, known as 'churning.'
This boosts the adviser's bank balance but eats into a client's returns, often resulting in the customer significantly underperforming the market. As most advisers underperform the market, it means that chances are the majority will achieve less than a 7% annual return for their clients.
Please note past performance should not be used as a guide to future performance, which is not guaranteed. Investing in the Funds should be considered a long-term investment. The value of the investment can go down as well as up and there is no guarantee that you will get back the amount you originally invested.
About ISACO
ISACO was established in 2001 by brothers Stephen and Paul Sutherland and is the first financially regulated firm to offer adventurous ISA and SIPP investors a unique personal investment service that shares on a daily basis our star-performing investor's thoughts, personal insights and investment decisions.
Clients enjoy being informed throughout the year what 'best of breed' funds our premier investor currently owns, when he's buying and when he's moving into the safe harbour of cash – helping clients enjoy more control, manage their portfolio more effectively and benefit from the potential of outstanding long-term returns.
For more information about ISACO and our Investment Guidance Service, please read our free brochure.

If you have any questions or thoughts on the points covered in this post, please leave a comment below or connect with us @ISACO_ on Twitter.