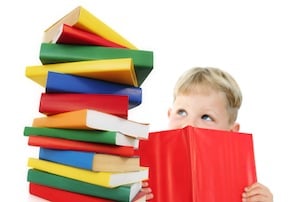 Junior ISAs were launched in November last year. One of the questions that we're often asked by parents is how do Junior ISAs differ from Child Trust Funds? In this post we'll look at this subject in more detail.
For more on Junior ISAs you may be interested in our recent post, Junior ISAs: Your questions answered.
The 3 main differences between Junior ISAs and Child Trust Funds
The main differences between a Junior ISA and a Child Trust Fund are:
There's no Government contribution - With a Child Trust Fund, parents received a voucher that was guarantee from the Government to invest at least £250 on the opening of a Child Trust Fund and a further £250 at a child's seventh birthday. Junior ISAs don't offer this incentive.

The investment limits are higher - The maximum amount you can invest each year in a Junior ISA is £3,600, which is three times the amount you could invest in a Child Trust Fund.

There are no lifestyling options - The 'Stakeholder' accounts that were available from Child Trust Funds offered 'life styling', where the investment options where changed in line with your child's age. These are not a feature of Junior ISAs.
What's the main advantage of a Junior ISA compared to a Child Trust Fund?
If your child is eligible for a Junior ISA, then taking advantage of the higher investment limit of £3,600 could really give them a head start in life.
For example, if you opt for a Stocks & Shares Junior ISA, it could be worth nearly £108,000 if you invested £300 a month from the birth of your child until they reach the age of 18. Another benefit is there will be no Income or Capital Gains Tax to pay (this projection is for illustrative purposes and assumes a growth rate of 6% after charges and is not guaranteed).
My child already has a Child Trust Fund. Can I also open a Junior ISA in their name?
If your child already has a Child Trust Fund account then unfortunately they are not eligible to open a Junior ISA.
Junior ISAs are available to any child resident in the UK who wasn't eligible for a Child Trust Fund, which are:
Children born on or after 3rd January 2011.

Children (aged under 18) born on or before 31st August 2002.

Children born on or between 1st September 2002 and 2nd January 2011 who didn't qualify for a Child Trust Fund (however most children born between these dates did qualify).
If my child already has a Child Trust Fund, can I switch it to a Junior ISA?
At the moment Child Trust Fund holders cannot transfer their savings into a Junior ISA. However, the Government has declared its wish to bring the two products 'closer together', which may mean that transfers could be possible in the future, so keep an eye on the regulations.
Please note past performance should not be used as a guide to future performance, which is not guaranteed. Investing in the Funds should be considered a long-term investment. The value of the investment can go down as well as up and there is no guarantee that you will get back the amount you originally invested.
About ISACO
ISACO was established in 2001 by brothers Stephen and Paul Sutherland and is the first financially regulated firm to offer adventurous ISA and SIPP investors a unique personal investment service that shares on a daily basis our star-performing investor's thoughts, personal insights and investment decisions.
Clients enjoy being informed throughout the year what 'best of breed' funds our premier investor currently owns, when he's buying and when he's moving into the safe harbour of cash – helping clients enjoy more control, manage their portfolio more effectively and benefit from the potential of outstanding long-term returns.
For more information about ISACO and our Investment Guidance Service, please read our free brochure.

If you have any questions or thoughts on the points covered in this post, please leave a comment below or connect with us @ISACO_ on Twitter.