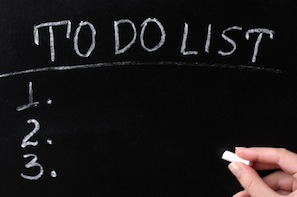 Investment means introducing risk to your money. This is not necessarily a bad thing, as increased risk can help you grow your cash. But, conversely, there is the possibility that you could lose some, or all, of your money.
If you're ready to invest, here are four key activities to consider first.
Pay off expensive debt
Credit cards and personal loans with high rates of interest can be a huge drain on your financial resources. The interest on unsecured debts like these can instantly wipe out anything you are earning on a savings account or other low-risk investments. So if you're ready to invest, try to pay off expensive debts first.
It's imperative to ensure that your debts are under control before considering investment. Debt is generally much more expensive to service than the returns you'll get from investments and large debt repayments may stop you from reaching your financial goals.
Additionally, if you do lose money by investing, you risk defaulting on your debt repayments. Focus on reducing debt to levels that you're comfortable to manage or, ideally, pay off all debt before investing.
Get protected
If you have dependants such as children, it's essential they're provided for in the event of your death. Your work may offer a death in service benefit, but consider an additional policy, in case you change jobs or are out of work.
Life insurance should be a priority, even if you don't have dependants. You may want to protect your income if you are unable to work through sickness or disability. Check your sick pay scheme at work to see how long you would be covered for and consider taking out income protection insurance if you are self employed.
Other insurance, like critical illness cover if you become seriously ill, could also be an option if you have a mortgage or dependents, although this can be expensive.
Think about retirement
One of the biggest problems in the UK is that people are not saving enough for their retirement. Relying on the State to provide a pension for you in older age may not be enough to maintain the lifestyle you have now, or leave you comfortable in retirement.
It's vital that you start saving for your later years as early as possible. Make sure you're contributing to your employee pension scheme or a private pension before investing any spare cash – pension savers benefit from employer contributions and generous tax breaks.
Build a rainy day cash fund
If you're ready to invest, you should have other spare cash to fall back on. Before introducing risk to your money, you need some core savings as an emergency fund for those unseen events.
Everyone needs capital they can fall back on in emergencies. So it's advisable to keep an amount equal to at least three months income in an instant access deposit account – as well as using deposits for other low-risk savings. Make sure that these savings are in a high-rate savings account.
A greater potential for growth
Through investment, you have a much greater potential for growth than by leaving your money in a savings account.
In the current economic climate, with interest rates so low and inflation rising, you could be losing out by keeping your money in a savings account, because inflation is beating the return on interest rates and therefore, the real spending power of your money is less.
Investment can enable you to match or even beat inflation and help you reach your long-term financial goals. But it's important to understand that in order to do this, you are introducing the risk of loss to your money.
When you're ready to invest, you'll encounter what is known as a risk/return pay off. Traditionally, the greater the risk you take with your money, the greater the potential for growth.
But with this comes an increased chance of losing your money. Before even considering investing your money, you need to be fully comfortable with introducing the potential for loss.
No investment is risk free and if you simply can't reconcile that there are no guarantees with investment and that you could, potentially, lose some of your money, you are not ready to become an investor.
If you do feel ready to invest, then it's important to consider the five steps below before you do anything with your money.
1) What are your financial objectives?
Set a clear goal of what you want to achieve by investing. Are you just looking to grow your money? Are you looking to provide an income? Is there a set amount that you want your money to grow by or a minimum income that you need to be provided by your investments?
Having an idea of these will help you to decide how much risk you need to take to reach your goals. You may not have a particular reason to invest or it might be open ended, but try to ascertain exactly what you want your money to do.
2) What's your time frame?
Once you know what your goals are, work out when you need to achieve them by. This will give you a clear idea of the kind of rates of return that you'll need from your investments and whether or not your goals are realistic.
Factors like your age and health are important to consider. If you have short-term goals (less than five years) you should stick to cash savings.
Medium (five to 10 years) and long-term goals (10 years or more) are appropriate for investment, but some investments become less appropriate the older you get. You have less time for your money to recover if it falls in value and, if you're retired, your capacity to earn is diminished.
3) What's your attitude to risk?
Understanding the risks you'll encounter through investment and how much risk you think you're willing to take could have an impact on the length of time you want to invest and, indeed, your financial goals.
If you want your money to grow significantly over a shorter time period, you may have to invest in riskier assets to achieve that growth – but if the potential downsides are too much, you may have to realign your goals.
4) How much can you afford to invest?
Be realistic about how much you can afford to invest. Assess all of your liabilities, like debts, insurance premiums, pension contributions, savings and living costs to see how much spare cash you have to invest.
Remember that investment is long-term and you should avoid having to access the money you're investing, as it may not reach its full potential if you do.
5) Seek financial advice
Only those who have knowledge of the markets and a strong financial sense should really be managing their investments on their own.
By seeking financial advice when you're ready to invest, you'll be able to talk through all the points raised above and ensure that your investments are tailored exactly to your needs.
Please note past performance should not be used as a guide to future performance, which is not guaranteed. Investing in the Funds should be considered a long-term investment. The value of the investment can go down as well as up and there is no guarantee that you will get back the amount you originally invested.
About ISACO
ISACO was established in 2001 by brothers Stephen and Paul Sutherland and is the first financially regulated firm to offer adventurous ISA and SIPP investors a unique personal investment service that shares on a daily basis our star-performing investor's thoughts, personal insights and investment decisions.
Clients enjoy being informed throughout the year what 'best of breed' funds our premier investor currently owns, when he's buying and when he's moving into the safe harbour of cash – helping clients enjoy more control, manage their portfolio more effectively and benefit from the potential of outstanding long-term returns.
For more information about ISACO and our Investment Guidance Service, please read our free brochure.

If you have any questions or thoughts on the points covered in this post, please leave a comment below or connect with us @ISACO_ on Twitter.