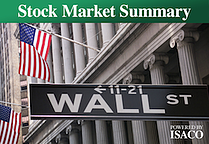 Yesterday's market action was neutral.
After two days of institutional selling, the Nasdaq Composite managed to find some support at 2940, unfortunately the rebound wasn't that impressive.
The Nasdaq has a thick wall of support below where its currently trading. The support starts at around 2880 and continues up to 2940. That means if the market does continue to fall, we should see institutional investors stepping in to buy.
The global materials sector matched the market, India outperformed and Russia underperformed.
Leading stocks behavior was neutral.
The market at the tail end of last week appeared to have changed its personality. It looks like the correction that started on the 27th March is going to continue - but how long it will last is anybody's guess.
However, previous to the correction the Nasdaq had a 36% run from the 4th October 2011 and so far the correction is 5.6% in depth. With it running up 36%, it would be perfectly normal and natural for the correction to deepen before it eventually starts heading back in a northerly direction.
Please note past performance should not be used as a guide to future performance, which is not guaranteed. Investing in the Funds should be considered a long-term investment. The value of the investment can go down as well as up and there is no guarantee that you will get back the amount you originally invested.
About ISACO
ISACO was established in 2001 by brothers Stephen and Paul Sutherland and is the first financially regulated firm to offer adventurous ISA and SIPP investors a unique personal investment service that shares on a daily basis our star-performing investor's thoughts, personal insights and investment decisions.
Clients enjoy being informed throughout the year what 'best of breed' funds our premier investor currently owns, when he's buying and when he's moving into the safe harbour of cash – helping clients enjoy more control, manage their portfolio more effectively and benefit from the potential of outstanding long-term returns.
For more information about ISACO and our Investment Guidance Service, please read our free brochure.
If you have any questions or thoughts on the points covered in this post, please leave a comment below or connect with us @ISACO_ on Twitter.