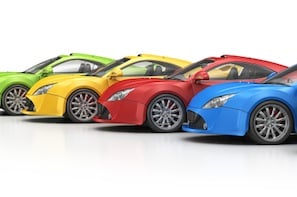 In some of our recent posts we've looked at investment risk in detail and explored the idea of diversification. In challenging times, these are key concepts for all investors to grasp and use to their advantage.
In this post we'll look at the main ways to both save and invest, along with an assessment of the risk involved with each.
If you have money to spare, you can choose to save and put your money aside without risk, usually with the chance to earn interest. While with investing, there's the potential for your money to grow more, but the returns aren't guaranteed. Investing is generally more suitable for the longer term.
How to save for the future - Saving
Lets look at four of the most popular ways to save first:
Bank & building society savings accounts
With savings accounts you'll always get back at least the money you paid in, plus interest at the rate advertised. There's a wide range of accounts to choose from, with the key differences being how quickly you can get at your money, the minimum amount required to keep the account open and the type and rate of interest paid.
Cash ISA
Most banks and building societies also offer tax-free savings and investment accounts called Individual Savings Accounts (ISAs). The Cash ISA (one type of ISA) generally contains only cash, so there's no risk to your money. For the tax year 2012-13 you can save up to £5,640 in a Cash ISA if you're a UK resident aged 16 or over.
National Savings and Investments
National Savings and Investments (NS&I) are savings and investment products backed by the Government. As a result, any money you invest is totally secure. NS&I offers tax-free products (including premium bonds), products offering guaranteed returns, monthly income products, children's savings products - and more.
Credit Unions
Credit Unions are mutual financial organisations, so they're owned and run by their members for their members. Once you've established a record as a reliable saver, they will also lend you money but only what they know you can afford to repay. Members have a common bond, such as living in the same area, a common workplace, membership of a housing association or similar.
RISK ASSESSMENT - Every UK regulated account gets £85,000 protection. All UK regulated current or savings accounts and Cash ISAs in banks, building societies and credit unions are covered by the Government backed Financial Services Compensation Scheme (FSCS). So if the bank fails, you'd get back up to £85,000 per person per financial institution, the majority should get it within seven days. However not all UK savings are UK regulated. Most banks including foreign-owned ones like Spain's Santander are UK regulated. Yet a few EU-owned banks opt for a 'passport scheme' where you rely on protection primarily from their HOME government. This includes ING Direct, Anglo-Irish and Triodos.
How to save for the future - Investing
Bonds
Bonds are loans to a company, a local authority or the Government. They pay a set amount of interest and are traded on the stock market, so their value can rise or fall.
RISK ASSESSMENT - If the bonds are backed by the UK Government, they offer an extremely dependable income and – if bought at or below par and held until redemption, they offer capital security. Foreign bonds add the risk of exchange rate movements, and depending on the financial strength of the country, can carry a higher risk of default. With corporate bonds the risk is determined by the creditworthiness of the issuer. With bond funds, there is a lower risk of loss than direct bond investments owing to diversification.
Pooled or collective investments
Pooled or collective investments are where small contributions from lots of people make up a single investment fund. They include:
• Authorised Unit Trusts
• Open Ended Investment Companies (OEICs)
• Investment Trusts
• Exchange Trade Funds
• Unit linked life assurance
• ISAs
RISK ASSESSMENT – These are a lower risk than purchasing individual shares, owing to diversification, but they are still long-term investments with no security of capital. Their exact position on the risk/return spectrum will depend on the underlying investments and the manager's strategy.
ISAs
An ISA offers tax-free returns. It can be made up of cash, and/or longer term investments like stocks and shares or insurance. You don't pay tax on the interest or dividends (investment income) from an ISA, apart from the 10 per cent tax credit which is deducted from dividend payments before you get them. You also don't pay Capital Gains Tax on gains (profits) from investments in an ISA.
There are limits to how much you can pay into an ISA each tax year. On 1 November 2011, Junior ISAs were made available especially for children.
RISK ASSESSMENT – Cash ISAs are no more or less risky than ordinary taxable savings accounts. But it's a completely different ball game when it comes to the risks associated with the assets held inside your Stocks & Shares ISA wrapper. Their exact position on the risk/return spectrum will depend on the underlying investments. For example, investing in individual shares would carry more risk than investing in a fund.
Shares
When you buy shares you buy a stake in a company. If the company does well then the value of the shares may rise and you may be able to sell them at a profit. You may also get a share of the profits through income payments called dividends. If the company doesn't do well, you may not get any dividends and the value of the shares could fall or, in some cases, cease to have any value at all.
RISK ASSESSMENT - Risk levels vary according to the type of business. Some companies are less likely to go bust, although if they fall out of favour with the market, or the market falls in general, they can still fall dramatically in value. Smaller and newer companies carry much more risk. Dividends are not guaranteed and will vary from year to year. Investments in foreign shares will also be subject to currency risk.
Please note past performance should not be used as a guide to future performance, which is not guaranteed. Investing in Funds should be considered a long-term investment. The value of the investment can go down as well as up and there is no guarantee that you will get back the amount you originally invested.
If you're thinking about how to save for the future, then I hope you've found this post helpful. As always, if you have any questions or thoughts on the points covered in this post, please leave a comment below or connect with us @ISACO_ on Twitter.
About ISACO
ISACO was established in 2001 by brothers Stephen and Paul Sutherland and is the first financially regulated firm to offer adventurous ISA and SIPP investors a unique personal investment service that shares on a daily basis our star-performing investor's thoughts, personal insights and investment decisions.
Clients enjoy being informed throughout the year what 'best of breed' funds our premier investor currently owns, when he's buying and when he's moving into the safe harbour of cash – helping clients enjoy more control, manage their portfolio more effectively and benefit from the potential of outstanding long-term returns.
For more information about ISACO and our Investment Guidance Service, please read our free brochure.