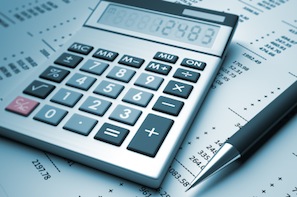 In this post we'll look more closely at fund charges. Perhaps surprisingly, in a recent 32-page report, Promoting Trust and Transparency in the UK Investment Industry, SCM Private reported that only 19% of investors know what they pay in fund management fees. However, the survey also revealed that 89% of savers and investors would like fund managers to disclose a full breakdown of their fees.
The issues of hidden fees, lack of clarity and convoluted language have unfortunately dogged the investment industry for the past decade. The odds are unfortunately stacked against consumers being able to make informed and competitive decisions regarding their investments.
Fund charges and fees
When deciding where to invest, it makes sense to examine a fund's objectives, the past record of its manager and whether the manager has a history of 'beating' the market. But it's also important to look at another key factor: the fund charges. Passive funds that track a stock market index have relatively low charges. On the other hand actively managed funds tend to have higher fees and charges due to the investment expertise and extensive research required. Fund charges impact your returns, so it's important to understand what you are paying for.
Initial charge
An initial charge can be 5% or more, especially if you buy direct from the fund management company. If you pay 5%, it means you have to make a 5% return just to get back to even. This initial charge is a set up cost for investing in the fund, and is usually paid to financial advisers as a commission for recommending the investment. An initial charge can be dramatically reduced if you buy through a fund supermarket such as Fidelity's FundsNetwork. With certain funds, initial charges are lower inside an ISA than they are outside.
Buying through an intermediary such as an IFA or Wealth Manager can also reduce this fee. For example, on the four funds ISACO owned at 9th May 2012, by using ISACO as an intermediary, our clients initial fees were reduced from 4.19% to 0.25%. This means that on a £100,000 portfolio a client benefited from a saving of £3,940.
Annual management charge (AMC)
Each year investment managers keep back a proportion of the value of a fund, usually about 1.5%. The fund manager usually gets 0.75 per cent, the financial adviser takes 0.50 per cent and the fund supermarket 0.25 per cent.
Total expense ratio (TER)
A more realistic indication of the true annual cost of fund charges is a measure called the Total Expense Ratio (TER). The TER shows the annual operating expenses of the fund. It is a total of the AMC and any additional expenses associated with the management of the fund, such as legal and audit fees.
Fund managers are legally obliged to show the TER in their fund literature and they must publish it once a year. However, sometimes this can be hard to track down. Fund managers usually send out monthly factsheets reporting on the fund, but the TER is still not commonplace on these factsheets, only the AMC.
You can find the TER in literature like the Simplified Prospectus or Key Features Document. All TERs for UK authorised Unit Trusts and OEICs can be found at the website of the Investment Management Association (IMA).
Switching fee
Usually, if you switch money from one fund to another you have to pay the initial charge for the new fund. If you have a habit of overtrading, this practice could decimate your investment returns. Within FundsNetwork however, you have the choice of paying either a switching fee of just 0.25% per trade or instead pay 'one annual fee' of £45 per annum without incurring initial or fund switching charges. The £45 per annum deal means you can make an unlimited number of switches and still only pay £45. In our eyes, this represents extremely good value.
Other fees and expenses
Stamp duty (0.5%), audit, custody, depository and trustee fees may be payable by the funds when investing in shares and securities, and such taxes are charged against the fund's capital.
Bid-offer spread
If you look in the financial press you'll see that there are two prices quoted for some funds; a price to buy – the offer price, and a price to sell – the bid price. This is what's called dual pricing or the bid/offer spread. Unit Trusts for example have duel pricing but OEICs don't.
Exit fees
You will find that some funds may have exit fees when you sell or have additional fees above what a fund company charges. FundsNetwork doesn't charge exit fees and that's regardless of the funds you own. There are no additional fees when you hold investments with FundsNetwork compared to holding them directly with the fund company.
Performance fees
Analysts at Lipper, the fund analysts, calculate that there are now 91 funds with performance fees aimed at retail investors, up from just 58 at the end of 2009. About two-thirds can charge performance fees if the fund loses money but outperforms a falling index (Source: FT.com, July 10th 2011 – 'Backlash over fund performance fees').
In summary
Understanding fund charges is central to an effective ISA investment strategy, so I hope you've found this post useful. As always, if you have any questions or thoughts on the points I've covered, please leave a comment below or connect with us @ISACO_ on Twitter.
You might also find this post useful: Is the extra cost of active fund management justified?
Please note past performance should not be used as a guide to future performance, which is not guaranteed. Investing in Funds should be considered a long-term investment. The value of the investment can go down as well as up and there is no guarantee that you will get back the amount you originally invested.
About ISACO
ISACO was established in 2001 by brothers Stephen and Paul Sutherland and is the first financially regulated firm to offer adventurous ISA and SIPP investors a unique personal investment service that shares on a daily basis our star-performing investor's thoughts, personal insights and investment decisions.
Clients enjoy being informed throughout the year what 'best of breed' funds our premier investor currently owns, when he's buying and when he's moving into the safe harbour of cash – helping clients enjoy more control, manage their portfolio more effectively and benefit from the potential of outstanding long-term returns.
For more information about ISACO and our Investment Guidance Service, please read our free brochure.