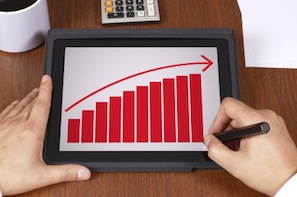 Many ISA and SIPP investors actively seek out adventurous high growth funds to form part of their portfolio. While these funds can be extremely volatile in the short-term, if you hold them over the long-term and choose well, they can reap impressive returns.
Before purchasing one of these high growth funds, seek expert guidance to ensure suitability and always ensure you read the full prospectus and the Key Investor Information Document (KIID). The Key Investor Information Document is sometimes called a Simplified Prospectus.
The objective of these adventurous high growth funds is long-term capital growth. However, be aware that investing in these types of funds is not for the faint hearted. This type of investing is aimed at investors who have at least ten years as their investment horizon. Therefore, a person investing in these types of funds would be putting themselves at risk if they had a goal that was less than five years away.
Most investment funds, irrelevant of their quality status, move in the same direction as the general market. This means that when the market corrects, funds correct. Corrections can last anything from one week to two or even three years, which is why a long-term view is essential.
Past performance of high growth funds is no indication
Retail investors are constantly reminded that past performance is no indication of what will happen in the future. However, when you view past performance in a different light, it can help give private investors an edge when choosing the best funds to buy. When choosing the best fund manager to park money with, sophisticated investors think in probabilities rather than certainties.

Nothing is guaranteed when investing in the stock market which means retail investors need to do all they can to increase the probability that the fund manager they choose is 'likely' to continue to perform well in the future. When seeking maximum growth on your ISA over the long-term, our suggestion would be to aim to find fund managers with outstanding track records. This approach may or may not work for you and there is no guarantee it will produce better results.
When the market is in a confirmed uptrend, we scan for funds managed by exceptional fund managers. We like to ensure that the fund manager has proven they can beat the market in the short and the long-term.
You need a benchmark
If you followed a similar strategy to ours, your aim would be to make sure the person managing the fund has outperformed the market in the long-term, and in the short-term. How do you do that? You need to compare their performance versus a benchmark such as the FTSE 100, the S&P 500 or the Nasdaq Composite.
About 90% of fund managers underperform the S&P 500, which has averaged 13% per year over the long-term. Returning 13% on average every year is pretty good and probably the main reason why so many fund managers fail to beat it. Even though 90% fail to beat the market, 10% do beat it and these are the fund managers we like to focus on. When looking for a quality fund manager, we discover if the fund manager has good long-term performance and the way to do that is by comparing their annual returns with the Nasdaq Composite's returns.
When trying to determine how good a fund manager is, we measure what they've returned each year against the Nasdaq Composite. Ideally you want to see the fund manager beat the Nasdaq. For example because the Nasdaq made a 43.9% gain in 2009 and 16.9% in 2010, you want to see the fund manager returning better than 43.9% in 2009 and 16.9% in 2010.
When we find exceptional fund managers we often notice that they not only beat the market in one year, they beat it in multiple years and that means beating the market was not achieved by luck. When we find exceptional managers, we assume the manager could be an Alex Ferguson of the fund world. Because that manager has achieved a great track record, the probability that they are going to continue to perform well in the future is high.
As well as looking at how these fund managers have performed year on year (long-term) we like to make sure the fund manager has proven they can outperform the market in the short-term. The short-term analysis allows us to see which managers are really in sync with the market. The best ones will be the ones that are holding the markets leading stocks and when we look at their recent short-term performance, we generally see that they have easily been beating the Nasdaq.
Some managers of high growth funds are not 'in sync'
Some fund managers with great track records will unfortunately not be in sync with the market all of the time. Why? The reason is each fund manager has an objective and a mandate that they have to stick to, such as only investing in Japanese stocks, British stocks or possibly American stocks. Some managers mandates state they can only invest in a particular sector such as the technology sector or the basic resources sector. The important thing here to understand is all fund managers have a brief and they have to stick to them.
This puts many top fund managers at a disadvantage because the big money can only flow into a handful of countries/sectors, rather than it flowing into every country in the world and every given sector. That's why we and our clients follow the mantra of only investing in exceptional fund managers – managers who hold stocks where the big money is flowing right now. These are the fund managers we class as being in sync with the market. These are funds controlled by fund managers who have not only proved they can beat the Nasdaq in the long-term, they are also beating the Nasdaq in the short-term.
If you're looking to develop an ISA investment strategy for the longer term, then I hope you've found this post helpful. As always, if you have any questions or thoughts on the points I've covered, please leave a comment below or connect with us @ISACO_ on Twitter.
Please note past performance should not be used as a guide to future performance, which is not guaranteed. Investing in Funds should be considered a long-term investment. The value of the investment can go down as well as up and there is no guarantee that you will get back the amount you originally invested.
About ISACO
ISACO was established in 2001 by brothers Stephen and Paul Sutherland and is the first financially regulated firm to offer adventurous ISA and SIPP investors a unique personal investment service that shares on a daily basis our star-performing investor's thoughts, personal insights and investment decisions.
Clients enjoy being informed throughout the year what 'best of breed' funds our premier investor currently owns, when he's buying and when he's moving into the safe harbour of cash – helping clients enjoy more control, manage their portfolio more effectively and benefit from the potential of outstanding long-term returns.
For more information about ISACO and our Investment Guidance Service, please read our free brochure.