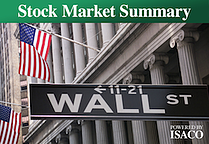 Yesterday's market action was positive.
On Friday the market took off like a rocket, with the Nasdaq and S&P 600 both gapping up and surging 3.0%. With trading volume coming in above average on the Nasdaq (Point A) and S&P 600 (Point B) this indicates institutional buying. That's positive because when institutional investors buy it strengthens the market.
Yesterday I said ''I'd ideally like to see the Nasdaq break back above its 50 day moving average on above average volume.''
The good news is the Nasdaq composite did exactly that, breaking above this key level (Point C) and on above average volume.
Russia, India and global materials all outperformed.
Leading stocks acted in a similar bullish fashion to the indexes with the vast majority performing extremely well.
In summary over the last 4 days the Nasdaq has had three up days and one down. That tells me the recent downtrend may be over and due to this I have now shifted my short term stance on the markets back to bullish.
Please note past performance should not be used as a guide to future performance, which is not guaranteed. Investing in the Funds should be considered a long-term investment. The value of the investment can go down as well as up and there is no guarantee that you will get back the amount you originally invested.
About ISACO
ISACO was established in 2001 by brothers Stephen and Paul Sutherland and is the first financially regulated firm to offer adventurous ISA and SIPP investors a unique personal investment service that shares on a daily basis our star-performing investor's thoughts, personal insights and investment decisions.
Clients enjoy being informed throughout the year what 'best of breed' funds our premier investor currently owns, when he's buying and when he's moving into the safe harbour of cash – helping clients enjoy more control, manage their portfolio more effectively and benefit from the potential of outstanding long-term returns.
For more information about ISACO and our Investment Guidance Service, please read our free brochure.
If you have any questions or thoughts on the points covered in this post, please leave a comment below or connect with us @ISACO_ on Twitter.