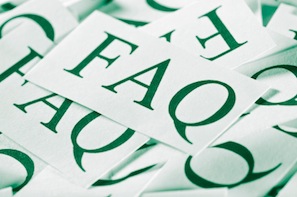 ISACO offers a personal investment service that allows you to find out where an expert invests. You're informed throughout the year what funds a star-performing investor currently owns, when he's buying and when he's moving into the safe harbour of cash – helping you enjoy more control, manage your portfolio more effectively and benefit from the potential of outstanding long-term returns.
Nobody offers a service like ours, so prospective clients always have lots of questions. This is the second blog in a series that's designed to answer those questions.
What are the main benefits of ISACO's personal investment service?
The first and most important benefit is that it allows you to buy the same funds as our star-performing investor while enjoying more control. This means in theory, non-expert investors can achieve the same returns as an expert investor. At all times, you control your own investment account allowing you the freedom to invest as little or as much money as you like.
Are you saying that if I did decide to follow your investment expert, I could achieve the same returns he gets?
Yes, if you copied his exact trades.
How many trades in a typical year?
One or two per year is typical.
Are there any other benefits?
Yes. Our goal is to develop long lasting relationships with clients. Our aim is to empower them. Clients receive an expert's daily thoughts and decisions, helping to increase their knowledge of investing in the capital markets. The aim being that each client becomes a highly sophisticated investor – with a stock market education that could be passed down to future generations.
What does the service include?
The service includes:
Help with set up and getting started
241 Daily Market Updates (with 5 updates each week)
12 editions of The Big Picture (one edition per month)
Our leather bound Service Manual
24/7/365 days per year support
A dedicated investment consultant
Direct access to ISACO's Managing Director and our expert investor
What is your investment expert's performance objective?
Our investor's aims are to outperform the FTSE 100 and the Nasdaq Composite over the long-term.
Can you tell me more about your investment expert please?
Stephen Sutherland is our investment expert and is both a private investor and ISACO's Chief Investment Strategist. He is also the author of 'Liquid Millionaire'. Sutherland is a commentator on business television and radio, personal finance newspapers and magazines and other market commentator mediums. He aims is to buy 'best of breed' growth funds that exhibit superior sustainable growth potential and hold them for as long as they demonstrate outperformance.
Sutherland classes himself as an adventurous investor with an extremely long-term investment outlook and he's been successfully investing in Stocks & Shares ISAs since 1997. Since 1998 he's added the full years ISA allowance each and every year. During this time, outperforming the market* has helped him amass a six-figure portfolio. Some would say his performance over the latest three years** has been impressive. From 2009 to 2011, he made an average yearly return of 17% compared to the FTSE 100's 7.9%. Sutherland's total return over the three years was 60.5%. A theoretical £100,000 initial investment would have grown into £160,500 versus a FTSE 100 tracker fund's £125,600.
*Source: Yahoo Finance: Cumulative return (Dec 31st 2007 - Dec 31st 2010) Stephen Sutherland 93.3%, Nasdaq Composite 68.9%, FTSE 100 14.6%.
** Source: Yahoo Finance: Average annual return (Dec 31st 2008 - Dec 31st 2011) Stephen Sutherland 17%, FTSE 100 7.9%.
ISACO investment performance verified by Independent Executives Ltd
Has your expert's performance been verified?
Yes, by Mr Paul Cooper, a fully qualified accountant and Director at Independent Executives Ltd.
What is your investor's investment philosophy?
Stephen Sutherland's philosophy involves buying leading growth funds using a tax wrapper such as a Stocks & Shares ISA, a personal pension or a SIPP, helping to make the investment extremely tax-efficient. He believes tax wrappers help to give him an edge when aiming to outperform the market over the long-term. Sutherland's investment philosophy focuses on trend following and market timing and his main influences are stock market legends William O'Neil, Jesse Livermore and Gerald Loeb.
Sutherland aims to profit in rising markets and protect in falling markets. When a major downtrend is triggered, he aims to move into cash by using cash parks to preserve his wealth. This sounds easy in practice however he admits market timing is very difficult. His investment approach is based on historical fact, not opinion. He aims to get in sync with the market's trend and direction by daily studying of the price and volume activity of institutional investors. Sutherland blends a mixture of quantitative and qualitative strategies in his performance-oriented investing approach. In brief, his investment style is to seek out only those growth funds that have the greatest potential for swift price rises from the moment they are purchased. Essentially, Sutherland's motto is, "buy the strong, sell the weak."
How can I find out more?
You can request a call back from one of our dedicated Wealth Team to answer any questions you still may have. You can also call us direct on our free phone number 0800 170 7750. If you have any questions or thoughts on the points I've covered, please leave a comment below or connect with us @ISACO_ on Twitter.
Please note past performance should not be used as a guide to future performance, which is not guaranteed. Investing in Funds should be considered a long-term investment. The value of the investment can go down as well as up and there is no guarantee that you will get back the amount you originally invested.
About ISACO
ISACO was established in 2001 by brothers Stephen and Paul Sutherland. Our personal investment service allows you to buy the same funds as our star-performing investor. You find out where he invests, keep full control of your account, enjoy a close relationship with a trusted expert, and benefit from the potential for attractive long-term returns.
For more information about ISACO and our personal investment service, please read our free brochure.