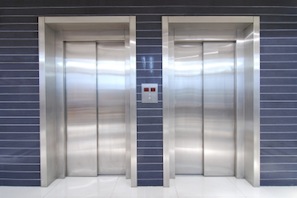 In this latest series of blogs, we are going to look at direct comparisons between ISACO's investment aims and charges and those of financial advisers.
Let me be clear from the start to avoid confusion. ISACO are regulated by the Financial Services Authority. Our firm reference number is 525147. However even though we are regulated, our permission requirements state that we are 'not allowed to give personal recommendations' which means we are limited to advice that does not consist of tailored recommendations to individuals and does not amount to a 'personal recommendation' as defined in the FSA handbook. This means our personal investment service does not constitute a personal recommendation nor is it a tailored recommendation.

Our personal investment service is based on 'investment information' that can be used as guidance by investors who want to know what we are doing with our money, so that they can follow our lead. Once prospective clients realise that we are not allowed to give personal recommendations', many ask me to demonstrate how ISACO aims to help our clients achieve their ISA and SIPP goals. The two things of particular interest to them are how we aim to achieve higher returns and how we aim to help our clients pay less in fees.
In this series of posts we'll use an individual with a £250,000 portfolio to make a direct comparison between ISACO and an adviser. We've opted for a portfolio of this size due to many of our clients having a minimum of £250,000 actively invested.
Aiming to achieve higher returns
Investment performance is everything. When you achieve strong investment returns, it can help investors 'arrive on time' in relation to their objectives. Without strong performance, many investors unfortunately won't arrive at their destination on time. Many financial advisers generally aim for a 7% annual return for their clients.
The average annual return over the last 49 years (to 30/11/11) of the UK stock market, as represented by the FTSE All-Share Index, is 7.2%. This is a reasonable return and quite appealing to most investors. However, unfortunately the statistics show that most advisers will underperform the market*. Why? In our opinion, they fail because most advisers are not successful full time professional investors who study and understand the science of the markets. Many advisers are simply a 'commissioned salesperson', which can often result in a conflict of interest.
Source: "Assessing the Costs and Benefits of Brokers in the Mutual Fund Industry" by Daniel Bergstresser of the Harvard Business School & 2004 Dalbar Quantitative Analysis of Investor Behavior

Some advisers have hidden agendas
The challenge with the investment advisory industry today is that too many advisers have hidden agendas and act in their own interests, instead of the best interests of their clients. For example, many advisers are not impartial and recommend products to their clients that generate high commissions for themselves. Another 'trick' unscrupulous advisers use is over trading on client accounts, known as 'churning'. This boosts the adviser's bank balance, but eats into their clients' returns and results in the customer significantly underperforming the market. Because many decisions by advisers result in their clients underperforming the market, it means many of them will achieve less than a 7% annual return for their customers.
The reason why we set our aims higher
ISACO aims for 12-15% annual growth rather than 7% and we feel confident we will achieve our aims based on our track record of outperformance*. ISACO's clients have the opportunity of buying the same funds as our star-performing investor. Clients find out where our expert invests, control their own accounts, enjoy a close personal relationship and benefit from the potential for attractive long-term returns.
Clients of ours benefit from receiving investment guidance from an investor who has historically 'beaten' the stock market. Using a talented investor with a great track record has proved to be ISACO's secret weapon. Investors with a history of beating the market are rare and outperforming the stock market is extremely difficult to achieve. However, beating the market should always be in the mind of an investor when seeking impressive long-term returns.
Beating the market helps investors to achieve stronger performance, allowing them to arrive at their financial goals faster. Receiving guidance on which funds to choose for your ISA and SIPP investments from a talented investor becomes a compelling proposition when the alternative is obtaining your fund picks from an adviser with a history of underperforming the market. When an adviser underperforms the market, it means the adviser wins and the client loses. The adviser wins because they are still paid an annual commission, but the client loses by not achieving their financial objectives. This often results in the client having to downgrade their choice of lifestyle as they enter their retirement years.
In the next post in this series we'll look at how paying less in fees can also help you achieve your ISA and SIPP goals.
As always, if you have any questions or thoughts on the points I've covered, please leave a comment below or connect with us @ISACO_ on Twitter.
Please note past performance should not be used as a guide to future performance, which is not guaranteed. Investing in Funds should be considered a long-term investment. The value of the investment can go down as well as up and there is no guarantee that you will get back the amount you originally invested.
*Source: Yahoo Finance: Cumulative return (Dec 31st 1997 - Dec 31st 2010) Stephen Sutherland 93.3%, Nasdaq Composite 68.9%, FTSE 100 14.6%.
ISACO investment performance verified by Independent Executives Ltd

About ISACO
ISACO was established in 2001 by brothers Stephen and Paul Sutherland. Our personal investment service allows you to buy the same funds as our star-performing investor. You find out where he invests, keep full control of your account, enjoy a close relationship with a trusted expert, and benefit from the potential for attractive long-term returns.
For more information about ISACO and our personal investment service, please read our free brochure.