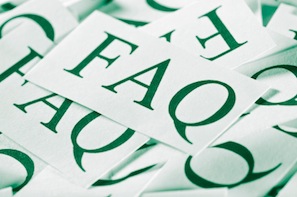 ISACO offers a personal investment service that allows you to find out where an expert invests. You're informed throughout the year what funds a star-performing investor currently owns, when he's buying and when he's moving into the safe harbour of cash – helping you enjoy more control, manage your portfolio more effectively and benefit from the potential of outstanding long-term returns.
Nobody offers a service like ours, so prospective clients always have lots of questions. This is the third blog in a series that's designed to answer those questions.
What is your expert's aim for future returns?

Our expert has different expectations depending on the trend of the market and believes the returns he makes will always be relative to market direction. For example, in a sideways trending market, he expects 3%-5% per year, in an up-trending market 12%-15% per year and in a powerful up-trending market 15%-20% per year. Our expert's investment outlook over the next decade is 'very strong upwards trending market' which could result in 15%-20% annual growth. However there is no guarantee his outlook will materialise. His outlook for 2012 is positive returns in excess of 18%.
How many clients do you have and what are their backgrounds?

Presently we take care of over 350 investors and we carefully limit the number we team up with to allow us to offer a highly personal service to each and every client. Our clients include business owners, retired business owners, professionals such as doctors, lawyers and dentists, corporate executives, and financial services professionals such as IFA's, wealth managers, pension trustees and fund managers.
How do clients find out what actions your investment expert is taking with his portfolio?

Our expert writes a daily report, delivered by email and arrives in your inbox five days per week. These updates are delivered seamlessly straight to a PC, a laptop, a tablet or a smart phone and include all the information you need to make the same trades that our expert is making. Throughout the year you receive a daily report for every day the stock market is open.
Can you tell me more about these daily reports?

The report takes less than three minutes to read and most of our clients scan the information, which takes less than sixty seconds. In 99% of the reports there will be no action to take due to our expert being satisfied with the investments he currently owns. However in 1% of the reports, our expert will be placing a trade and these are the rare days clients get the opportunity to mirror his trading activity. These daily reports are called Daily Market Updates. As well as receiving Daily Market Updates, each and every month our expert creates a monthly report called The Big Picture. This is where he looks at the longer term view of the stock market and shares key insights, market distinctions and valuable stock market lessons. Daily Market Updates and monthly editions of The Big Picture also provide a professional stock market education, aimed to help to turn a clients mind into one of a high calibre professional investor. Attaining valuable knowledge on how to profit from the stock market could be put to good use throughout the client's life and even passed onto future generations.
Through Daily Market Updates, your expert provides his interpretation of news and market events? Is that correct?

Yes. He aims to get in sync with the market's trend and direction by daily studying of the price and volume activity of institutional investors. In times of market uncertainty and increased volatility, daily expert communication and pre-market intelligence helps provide reassurance, insights and clear guidance. The aim is that over time you expand your investment knowledge and create the tough emotional tolerance needed to succeed in the global financial markets over the long-term.
What are the risks involved?

ISACO's expert is classed as an 'adventurous' investor and aims for high returns. That means for the clients who decide to follow his lead, the ride quality could be uncomfortable at times, especially for more risk adverse investors. However the service can be tailored in a way to lower the volatility in your ISA or SIPP portfolio. For example, 50% of your capital could be invested into the same growth funds as our investor and the other 50% into a quality low risk corporate bond fund. This is a highly effective way of lowering volatility, allowing a much smoother ride.
Any other risks I need to be aware of?

Yes. Nothing is guaranteed and the value of investments can go down as well as up and you may get back less than you invest. Our investor sometimes invests in investments in overseas markets which may be affected by changes in currency exchange rates, which may affect the value of an investment. He also may invest in emerging market funds. Investments in emerging markets may be more volatile than those in more developed markets. Please also note, past performance should not be used as a guide to future performance, which is not guaranteed. Investing in funds of this nature should be considered a long-term investment.
You also should be aware that investing in the stock market is volatile and what you get back will depend on market performance. There is also market risk; investment fund prices go up and down, meaning you may get back less than you put in. You also have performance risk; you may not outperform the FTSE 100 or the Nasdaq Composite. Finally when/if you cash in your plan, you may get back less than you invested because your investments grow less than illustrated, There is also inflation risk; inflation will reduce what you could buy in the future. Also be aware that tax rules could change or ISA and pension rules could change.
How can I find out more?
You can request a call back from one of our dedicated Wealth Team to answer any questions you still may have. You can also call us direct on our free phone number 0800 170 7750. If you have any questions or thoughts on the points I've covered, please leave a comment below or connect with us @ISACO_ on Twitter.
Please note that past performance should not be used as a guide to future performance, which is not guaranteed. Investing in funds should be considered a long-term investment. The value of the investment can go down as well as up and there is no guarantee that you will get back the amount you originally invested.
About ISACO
ISACO was established in 2001 by brothers Stephen and Paul Sutherland. Our personal investment service allows you to buy the same funds as our star-performing investor. You find out where he invests, keep full control of your account, enjoy a close relationship with a trusted expert, and benefit from the potential for attractive long-term returns.
For more information about ISACO and our personal investment service, please read our free brochure.