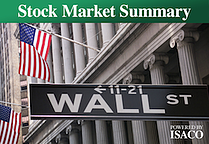 Yesterday's market action was neutral.
On Saturday I made two switches in my ISA portfolio.
On Monday the Nasdaq Composite bearishly gapped down (Point A) losing 1.2% of its value. Gaps down are seen as bearish behavior however when you look closely at the volume levels, you see trade was below average indicating institutional investors were sitting on their hands reluctant to sell (Point B).
Also notice that the Nasdaq bullishly reversed off its lows after briefly dropping below its all important 50 day moving average (Point C). This tells you institutional investors stepped in to support the market as it crossed below this key technical line.
Leading stocks action was neutral.
Yesterday the financial media were once again attempting to induce fear and panic into private investors with further Eurozone worries, this time the negative headlines were centered on Spain's woes.
However it was clear from the markets muted reaction that things are probably not as bad as the media were making out.
We also have to remember that for every problem, there is always a solution. In my experience I've found that some problems take longer than others to fix but in the end, they always get solved.
That's why investing is very much a patience game and to win, I believe the game has to be played over the long-term.
To view the funds I hold in my ISA portfolio click here
Please note past performance should not be used as a guide to future performance, which is not guaranteed. Investing in the Funds should be considered a long-term investment. The value of the investment can go down as well as up and there is no guarantee that you will get back the amount you originally invested.
About ISACO
ISACO was established in 2001 by brothers Stephen and Paul Sutherland and is the first financially regulated firm to offer adventurous ISA and SIPP investors a unique personal investment service that shares on a daily basis our star-performing investor's thoughts, personal insights and investment decisions.
Clients enjoy being informed throughout the year what 'best of breed' funds our premier investor currently owns, when he's buying and when he's moving into the safe harbour of cash – helping clients enjoy more control, manage their portfolio more effectively and benefit from the potential of outstanding long-term returns.
For more information about ISACO and our Investment Guidance Service, please read our free brochure.
If you have any questions or thoughts on the points covered in this post, please leave a comment below or connect with us @ISACO_ on Twitter.