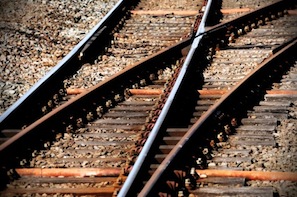 In this post we'll examine three major investment industry flaws, their implications for investors and how you can avoid them.
Clients of the investment advice industry will usually employ the services of an adviser. Unfortunately many advisers have a scant understanding of the inherent uncertainties of investment. It is also a regular occurrence for clients to fail to spot the conflicts of interest that colour the advice they receive and buy products that are not suitable. What's more, the client will pay a price that makes it highly unlikely they will achieve their objectives.
Bad practice
Bad practice in the investment advisory industry ranges from professional incompetence, including ignorance of the body of science of markets, to sharp or shady practice. Investment performance is extremely important to investors seeking to grow their ISA and SIPP capital over time. When you achieve your annual return aims, it helps you reach your investment objectives within your desired time frame. However, when your adviser fails to achieve this annual return you won't.
When seeking long-term growth, most advisers would be happy to achieve 7% annual growth on behalf of their clients. This is because the average annual return over the last 49 years (to 30/11/11) of the UK stock market, as represented by the FTSE All-Share Index, is 7.2%. This is a reasonable return and quite appealing to most investors. Unfortunately, the statistics show that most advisers will underperform the market*.
*Source: "Assessing the Costs and Benefits of Brokers in the Mutual Fund Industry" by Daniel Bergstresser of the Harvard Business School & 2004 Dalbar Quantitative Analysis of Investor Behavior

Conflicting agendas
If your adviser promotes In-house products, they may have a hidden agenda. Be wary of any company that sells financial products that carry their own name. Why should you care? Their advisers are encouraged to sell their employer's investment products, sometimes with higher commissions. In other cases, they are restricted from selling outside offerings, even if they are the best choice to meet their clients' needs.
You have the right to know if your financial adviser is motivated to act in your best interests. Seek a firm that bans in-house financial products so that you can be confident that your investment recommendations are unbiased. Look for a firm not owned by an investment fund, insurance company, bank or money management company. Insist on finding a candidate that only deals in investments and financial products that are managed by outside firms.
Excessive costs
A study by consumer champion Which?** revealed that Independent Financial Advisers (IFAs) are charging clients widely different fees for the same type of work. According to the study there can be up to ten times difference in fees charged for the same type of work.
At a time when returns on investments are low due to the underwhelming performance of the stock market, investors need to pay even more attention to the value for money provided by IFAs. Financial advisers should be much more transparent in their pricing, providing details of all their charges upfront. At present it's very difficult for investors to know how much they're going to be charged and what is reasonable. IFAs should clearly display their fees online and, if they don't, the regulator should step in to make this happen.
New regulations that will be introduced from 2012 called the Retail Distribution Review (RDR) should make paying for financial advice fairer and clearer. The new regulations will ban advisers from receiving commission for new investment advice and should ensure IFAs provide the best advice to the consumer, rather than pointing them in the direction of a service or product that pays the highest commission.
**Which? Finds huge variations in IFA fees – published 14th January 2012

Who should you go to?
Not all financial advisers are created equal and the majority are generalists. You can often tell if an adviser is a generalist by the list of products they sell. Financial advisers sell products to make money. Most advisers do not get paid when they give advice or develop plans. Like it or not, most financial advisers simply get paid when they sell products. Some advisers give advice and develop comprehensive plans as part of their compensation from the sale of products but, in the end, they sell products to get paid.
There was a time when life insurance agents sold life insurance, banks sold bank accounts and stock brokers sold stocks. Today it's not that simple. For the past 20 years there has been a convergence among these groups. Everyone is getting into each others game and the term financial adviser has become misleading and over generalised. Stock brokers now sell insurance, insurance agents sell funds and banks sell pretty much anything and everything.
If your aim is higher returns for your ISA and SIPP portfolio, it's best seeking out an adviser that specialises in ISA and SIPP investing. This is something ISACO may be able to help you with.
As always, if you have any questions or thoughts on the points I've covered, please leave a comment below or connect with us @ISACO_ on Twitter.
Please note past performance should not be used as a guide to future performance, which is not guaranteed. Investing in Funds should be considered a long-term investment. The value of the investment can go down as well as up and there is no guarantee that you will get back the amount you originally invested.
Find out where an expert invests
Are you an ISA or SIPP investor with over £100,000 actively invested? Are you looking for better returns but are unsure which funds to invest in? Our personal investment service allows you to buy the same funds as a star-performing investor. You find out where he invests, keep full control of your account, enjoy a close relationship with a trusted expert, and benefit from the potential for attractive long-term returns.
>" target="_self">To find out where an expert invests >>
>" target="_self">To download our brochure >>