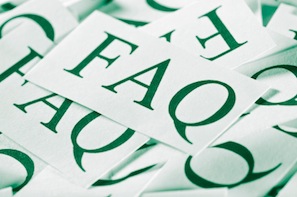 ISACO offers a personal investment service that allows you to find out where an expert invests. You're informed throughout the year what funds a star-performing investor currently owns, when he's buying and when he's moving into the safe harbour of cash – helping you enjoy more control, manage your portfolio more effectively and benefit from the potential of outstanding long-term returns.
Nobody offers a service like ours, so prospective clients always have lots of questions. This is the fourth blog in a series that's designed to answer those questions.
Is this long-term investing only?
Yes. Five years is the absolute minimum. Seven is better and ten years even better still. Investing over the long-term helps to reduce/eliminate the risk of loss to your starting capital. For example, Fidelity conducted a study* and discovered that when investing in international markets, if you invested over a one year period, there was a 24.9% chance that you'd lose some of your initial investment. However, if you invested over a ten year period, there was a 0% chance of losing anything from your initial investment. As you can see, the probability of losing money decreases the longer the investment time frame.
*Source: Fidelity's research 1.06.83 to 2.06.08. Morningstar. FTSE-A All Share Index with net income reinvested and MSCI World Index-£ with net income reinvested. Basis: bid-bid net of UK basic rate tax. Cumulative returns over 1, 5 and 10 years on all eligible time periods at one month start intervals.

What does your expert invest in? Is it stocks or investment funds?
Our expert invests in equity funds. He focuses on purchasing high quality growth funds.
Why funds and not stocks?
As you can see from the risk-return spectrum below, buying individual stocks is high risk. This is because a single stock can fall as much as 50% in just one day. Even though equity funds carry risk, the risk of a significant one day loss is reduced due to the fund being diversified into a large number of quality stocks. For example most investment funds own at least thirty different companies and some funds own more than a hundred.




Do you have any reviews from your clients?
Yes, you can see a large sample of client testimonials by clicking here.
Can you make the trades for me instead of me having to do it?
No. We do not hold your capital nor do we make trades on your behalf.
Can I use capital in my SIPP as well as my ISA?
Yes.
I have many ISAs set up in different locations. What's the best way to get organized so that they are all under one roof allowing me to manage them more effectively?
We always suggest clients use Fidelity's FundsNetwork™. Fidelity's FundsNetwork™ simplifies the process of investing and, with online access, offers powerful consolidation tools and back office integration. You can move your investments in one of two ways, re-registering your ISAs or transferring them.
What are the charges for the service?
Clients pay ISACO an initial fee of £2,995 and a 'fee for service' calculated as a percentage on the size of your portfolio. In subsequent years, clients pay a fee for service only. See our rate card for more details, which is contained in our Terms and conditions. A client can request payment to be deducted from their investment account.
How much do I need to invest?
Clients tend to have a minimum of £100,000 actively invested, consisting of either an ISA portfolio or a personal pension portfolio, such as a SIPP, or a combination of both.
How can I find out more?
You can request a call back from one of our dedicated Wealth Team to answer any questions you still may have. You can also call us direct on our free phone number 0800 170 7750. If you have any questions or thoughts on the points I've covered, please leave a comment below or connect with us @ISACO_ on Twitter.
Please note that past performance should not be used as a guide to future performance, which is not guaranteed. Investing in funds should be considered a long-term investment. The value of the investment can go down as well as up and there is no guarantee that you will get back the amount you originally invested.
About ISACO
ISACO was established in 2001 by brothers Stephen and Paul Sutherland. Our personal investment service allows you to buy the same funds as our star-performing investor. You find out where he invests, keep full control of your account, enjoy a close relationship with a trusted expert, and benefit from the potential for attractive long-term returns.
For more information about ISACO and our personal investment service, please read our free brochure.