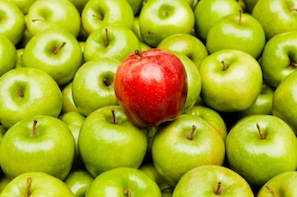 ISACO are ISA and SIPP investment specialists. We offer a personal investment service that allows you to find out where an expert invests. You're informed throughout the year what funds a star-performing investor currently owns, when he's buying and when he's moving into the safe harbour of cash – helping you enjoy more control, manage your portfolio more effectively and benefit from the potential for outstanding long-term returns.
Our service is aimed at ISA and SIPP investors with over £100,000 actively invested. Since starting our business in 2001, we have spoken to thousands of such investors. A common frustration facing many of them was that they felt overwhelmed when it came to choosing which funds to buy. Many told us they were unhappy with their investment returns and dissatisfied with their relationship with their adviser. They also said that when they had attempted to take a 'do-it-yourself' approach and try to research the thousands of funds out there, they ended up literally drowning in data. They craved a simpler solution. They told us that their 'ideal' solution would be to tap into the mind of a full time investor, rather than getting help from a financial adviser.

Step forward ISACO, offering a service that allows time starved investors to buy exactly the same funds as an investment expert. This unique service proposition gives our clients much more confidence, not only when buying the same fund as an expert but also holding the fund through tough and difficult market conditions, especially in volatile times when the client has a strong urge to sell.

The brief our clients provided was simple: Provide us with a service that lets us find out where an investment expert invests his own money, allows us to keep full control of our accounts, take good care of us by offering a close personal relationship and give us the potential for attractive long-term returns. They were clear that they didn't want specific or personal financial advice. Instead they wanted investment guidance from an expert investor. That's why ISACOs personal investment service is not financial advice and we suggest that if you're unsure of the suitability of the funds our expert owns and are thinking of purchasing those funds for your own portfolio, you should first speak to a financial adviser.
A passionate investment expert
Our investment expert is ISACO's Chief Investment Strategist. He is also a bestselling author and commentator on business television and radio, personal finance newspapers, magazines and other financial mediums. He aims to buy 'best of breed' funds that exhibit superior sustainable growth potential and hold them for as long as they demonstrate outperformance. Our investor classes himself as an adventurous investor with an extremely long-term investment outlook and he's been successfully investing in Stocks & Shares ISAs since 1997.
Since 1998 he's added the maximum ISA allowance limit each and every year to his account. During this time, outperforming the market* has helped him amass a large six-figure portfolio. Some would say his performance over the latest three years** has been impressive. From 2009 to 2011, he made an average yearly return of 17% compared to the FTSE 100's 7.9%. Our investor's total return over the three years was 60.5% versus the FTSE 100's 25.6%. That means an investor with a £100,000 initial investment would have grown it into £160,500 versus the same investor using a FTSE 100 tracker fund and their £100,000 turning into £125,600.
*Source: Yahoo Finance: Cumulative return (Dec 31st 2007 - Dec 31st 2010) Stephen Sutherland 93.3%, Nasdaq Composite 68.9%, FTSE 100 14.6%.

**Source: Yahoo Finance: Average annual return (Dec 31st 2008 - Dec 31st 2011) Stephen Sutherland 17%, FTSE 100 7.9%.

ISACO investment performance verified by Independent Executives Ltd

Why the service makes sense to over 350 smart investors
Our clients tell us that nobody else in the UK offers such a compelling investment proposition. When we speak to prospective clients who want to know more about our service, it often helps when we describe the service using a 'property investor' analogy. Imagine a service that gave you the opportunity to follow in the footsteps of a leading property investor, one who has been successfully investing for well over a decade with an impressive track record. Imagine that the service allows you to buy into exactly the same property deals as the expert, while being informed each day on their thoughts about the current market conditions.
If you were an investor who was time starved and like the idea of piggy backing on other people's expertise, I'm sure that kind of service would interest you.
With ISACO's investment service, instead of having a property investor, you have a stock market expert that you can follow. His goal is to outperform the market. He aims to pick strong funds and if he ever picks a dud fund, he quickly moves out of it into a stronger candidate. He also raises cash in weak markets helping to protect downside losses. He works out which funds have the greatest growth potential, he decides the best time to buy and if a client of our service agrees with his choices, all they have to do is to follow his lead and buy the same fund.
A solid track record
Clients of ours benefit from receiving investment guidance from an investor who has historically 'beaten' the stock market. Using a talented investor with a great track record has proved to be ISACO's secret weapon. Investors with a history of beating the market are rare and outperforming the stock market is extremely difficult to achieve. However, beating the market should always be your number one objective when seeking impressive long-term returns.
As you've just heard, with our service you are informed throughout the year what 'best of breed' funds a premier investor currently owns. Each and every day you receive a Daily Market Update written by an expert, which includes the funds he personally owns. This allows you the luxury of replicating his fund choices in your own investment account if you wish. You manage and control your own portfolio, giving you the freedom to invest as little or as much money as you like. When the investor makes a trade in his portfolio, you find out about it. Once you discover he's taking action, you have the opportunity to mirror his trade in your own account.
The expert shares with clients in a very concise way, what he's invested in, what his current take is on the market and which direction the market is likely to head. In times of market uncertainty, daily expert communication and pre-market intelligence helps provide reassurance, valuable insights and clear guidance. Over time you expand your investment knowledge and create the tough emotional tolerance needed to succeed when investing over the long-term.
The investor invests in high quality investment funds allowing a wider diversification to his portfolio, whilst at the same time helping to lower risk. He makes only one or two trades in a typical year which means trading activity is infrequent. As we move through time, your knowledge of investing in the capital markets increases and often results in you becoming a highly sophisticated investor – with a stock market education that can be passed down to future generations.
Extra incentives to perform well
The opportunity to shadow a leading investor becomes even more appealing when you discover that he has a significantly sized Stocks and Shares ISA portfolio. As well as the expert's reputation being on the line, his own money is too. Having his personal capital invested, his families money and an estimated £30 million pounds of client capital following him, provides tremendous motivation for the investor to continue to perform well. This approach is at polar opposites when compared with financial advisers. Most advisers sell products. Unfortunately, they are not full time stock market experts and so it's usually no surprise to hear that the majority of them underperform the market*. In most cases they are not passionate about investing and many do not invest their own capital into the same investments they recommend for their clients. This leaves you wondering if the investment 'advice' they give is worth the often expensive fees that many of them charge.
*Source: "Assessing the Costs and Benefits of Brokers in the Mutual Fund Industry" by Daniel Bergstresser of the Harvard Business School & 2004 Dalbar Quantitative Analysis of Investor Behavior

Enjoy more time, more control and benefit from infrequent trading
As mentioned, the investment expert writes a daily report, delivered by email five days per week. These updates are delivered seamlessly straight to your PC, your laptop, your tablet or your smart phone and include all the information you need to make the same trades as the expert. Throughout the year you receive a report for every day the stock market is open. The report takes less than three minutes to read and most of the time you'll be able to scan the information, which takes less than sixty seconds. In 99% of the reports, the expert will be taking no action due to him being satisfied with the investments he currently owns. However in 1% of the reports, he will be placing a trade and these are the rare days that you'd get the opportunity to replicate his trading activity.
As well as receiving Daily Market Updates, each and every month the expert writes a comprehensive monthly newsletter called The Big Picture. This is where he looks at the longer term view of the stock market and shares key insights, market distinctions and valuable stock market lessons. Both the Daily Market Updates and monthly editions of The Big Picture give you all the information you need to copy an experts trading activity. They also provide a professional stock market education which helps to build your knowledge to that of a high calibre professional investor. Attaining valuable knowledge on how to profit from the stock market could be put to good use throughout your life and possibly passed onto future generations.
Here's a summary of our unique service:
Aimed at ISA and SIPP investors with over £100,000 actively invested
Find out where an expert invests his own money
Buy the same funds that an expert is buying
Control and manage your own account.
Only 1 or 2 trades to make in a year
As always, if you have any questions or thoughts on the points I've covered, please leave a comment below or connect with us @ISACO_ on Twitter.
Please note past performance should not be used as a guide to future performance, which is not guaranteed. Investing in Funds should be considered a long-term investment. The value of the investment can go down as well as up and there is no guarantee that you will get back the amount you originally invested.
Find out where an expert invests
Are you an ISA or SIPP investor with over £100,000 actively invested? Are you looking for better returns but are unsure which funds to invest in? Our personal investment service allows you to buy the same funds as a star-performing investor. You find out where he invests, keep full control of your account, enjoy a close relationship with a trusted expert, and benefit from the potential for attractive long-term returns.
>" target="_self">To find out where an expert invests >>
>" target="_self">To download our brochure >>