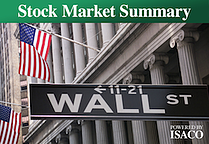 Yesterday's market action was positive.
The Nasdaq Composite edged up 0.05% in below average volume (Point A).
On the surface, it looked like the indexes didn't really do much, however the Nasdaq for the fourth time in the last five days bullishly found support at the 3000 price level (Point B).
Leading stocks action was positive.
The US tech index has now completed a cup formation (Point C) and appears to be attempting to complete the pattern with a handle (Point D).
Technically good handles are at least a week in length and tend to slope downwards. Trade tends to dry up as they work on the handle and they often have a shakeout just before they attempt to breakout into new high ground.
This one is now over a week old and trade has dried up but it has not yet started to slope downwards nor have we seen any signs of a final shakeout. This tells me it probably needs to do more work before it finally makes its move.
To view the funds I hold in my ISA portfolio click here
Please note past performance should not be used as a guide to future performance, which is not guaranteed. Investing in the Funds should be considered a long-term investment. The value of the investment can go down as well as up and there is no guarantee that you will get back the amount you originally invested.
Find out where an expert invests
Are you an ISA or SIPP investor with over £100,000 actively invested? Are you looking for better returns but are unsure which funds to invest in? Our personal investment service allows you to buy the same funds as our star-performing investor. You find out where he invests, keep full control of your account, enjoy a close relationship with a trusted expert, and benefit from the potential for attractive long-term returns.
To find out where an expert invests >>
To download our brochure >>