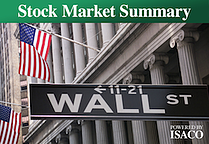 Yesterday's market action was positive.
The Nasdaq Composite edged up 0.5% in below average volume (Point A).
On Thursday the Nasdaq broke out of a bullish cup-with-handle formation (Point B), so it was good to see it adding to its previous days gains and adding even more probability that the breakout will be successful.
Leading stocks action was positive.
Yesterday the Nasdaq edged closer to its resistance at 3085 (Point C). Hopefully next week it can try and break through this level then make a play to break through its next formidable resistance at 3134 (Point D). This is in an ideal world but what we may find is the Nasdaq taking a bit of a breather before trying to break through these two levels.
The Nasdaq now has ten up weeks under its belt out of a possible eleven clearly indicating a strong uptrend (Point E).
Although the 600 had been lacking behind the Nasdaq it was good to see it break out of its cup-with-handle formation this week (Point F).
To view the funds I hold in my ISA portfolio click here
Please note past performance should not be used as a guide to future performance, which is not guaranteed. Investing in the Funds should be considered a long-term investment. The value of the investment can go down as well as up and there is no guarantee that you will get back the amount you originally invested.
Find out where an expert invests
Are you an ISA or SIPP investor with over £100,000 actively invested? Are you looking for better returns but are unsure which funds to invest in? Our personal investment service allows you to buy the same funds as our star-performing investor. You find out where he invests, keep full control of your account, enjoy a close relationship with a trusted expert, and benefit from the potential for attractive long-term returns.
To find out where an expert invests >>
To download our brochure >>