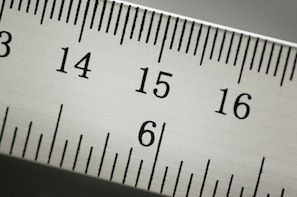 When it comes to investing, some people are capable of being the 'do-it-yourselfer' while others need the help of a financial adviser. Choosing an investment adviser to work with has become just as challenging as trying to pick the right investment. There are more advisers than ever and their roles are not always clear. The best thing you can do is give yourself choice by interviewing more than one adviser.
Does your investment adviser measure up?
Not all financial advisers are created equal, so you have to learn to interview them when choosing an investment adviser. Here are 16 questions you could ask your adviser when looking for help to achieve better returns for your ISA and SIPP portfolio.
If I'm following your guidance,

can you confirm that it would be you who would be making the decisions about what

funds to buy, when to buy them and when to exit?

How many books have you read on investing in the stock market?

What is your investment philosophy?

How much time per day do you normally spend watching the markets and studying investment funds?

What do you typically do for investment research?

What is your investment outlook over the next five to ten years?

How do you choose which investments to buy?

How do you know when to exit those investments?

Will you be helping me to protect my portfolio in falling markets? If yes, how?

How often do you trade? – and why?

What is your track record?

Have you outperformed the market?

If yes, which index have you beaten and over what time frame?

Will you have your own money invested into the same investments I'll be invested in?

How do you measure or judge performance?

Do you use performance benchmarks?
As well as these 16 questions that relate directly to investing, there are also more questions to consider about the adviser such as:
How long have you been in business?
Do you specialise in anything?
What qualifications do you have?
What makes you different from all the other advisers that are out there?
You should also consider asking them questions that refer to their business such as:
How many clients do you have?
What does your ideal client look like?
Also discover more about their product and service offerings by probing them with questions like:
What kinds of products do you sell?
What services do you provide?
What is your area of expertise?
We believe it's also important to ask about their offering and how their compensation is linked to the service you'll receive:
How do you get paid?
What fees do you charge?
What total fees will I have to pay directly or indirectly?
How often will you update me with investment guidance?
Will you be giving me monthly investment outlook reviews?
What is your preferred method of communication?
What is your service proposition?
Do you have client references?
Finally, once you have interviewed two or three advisers, you can now ask yourself the three most important questions of all:
Can you see yourself developing a long-term relationship with this adviser?
Do you trust this adviser?
Can this adviser fulfill your financial needs over the next 5 to 10 years?
ISACO may be able to help
We at ISACO are always happy to answer your questions. Prospective clients always have lots of questions with regards to our personal investment service. Click here to find the answers to some of those questions.
As always, if you have any questions or thoughts on choosing an investment adviser, please leave a comment below or connect with us @ISACO_ on Twitter.
Please note past performance should not be used as a guide to future performance, which is not guaranteed. Investing in Funds should be considered a long-term investment. The value of the investment can go down as well as up and there is no guarantee that you will get back the amount you originally invested.
Find out where an expert invests
Are you an ISA or SIPP investor with over £100,000 actively invested? Are you looking for better returns but are unsure which funds to invest in? ISACO Wealth, our personal investment service, allows you to buy the same funds as a star-performing investor. You find out where he invests, keep full control of your account, enjoy a close relationship with a trusted expert, and benefit from the potential for attractive long-term returns.
To find out where an expert invests >>