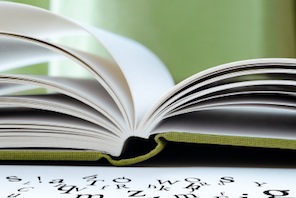 Last week we looked at five of my favourite stock market investing books, and in this post we'll review the rest of my top 10. As before, I've included a link to each book on Amazon should you wish to purchase it. If you do decide to buy, I will not be compensated in any way. Enjoy!
Five more stock market investing books that are well worth reading
6. Reminiscences of a Stock Operator (A Marketplace Book) [Paperback] – Edwin Lefèvre
'Reminiscences of a Stock Operator' is the thinly disguised biography of Jesse Livermore. What makes this book so valuable are the observations that Lefèvre (Livermore) records about investing, speculating, and the nature of the market itself. For example:
'It never was my thinking that made the big money for me. It always was my sitting. Got that? My sitting tight! It is no trick at all to be right on the market. You always find lots of early bulls in bull markets and early bears in bear markets. I've known many men who were right at exactly the right time, and began buying or selling stocks when prices were at the very level which should show the greatest profit. And their experience invariably matched mine--that is, they made no real money out of it. Men who can both be right and sit tight are uncommon.'
7. One Up on Wall Street (A Fireside book) [Paperback] – Peter Lynch
The former star manager of Fidelity's multibillion-dollar Magellan Fund, Lynch reveals how he achieved his spectacular record. Lynch offers easy-to-follow directions for sorting out the long shots from the no shots by reviewing a company's financial statements and by identifying which numbers 'really' count. He explains how to stalk 'tenbaggers' and lays out the guidelines for investing in cyclical, turnaround, and fast-growing companies.
8. Market Wizards: Interviews with Top Traders [Paperback] – Jack D. Schwager
This is an investment classic. It's ideal for traders and professional financiers alike, as well as anyone interested in gaining insight into how the world of finance really works. It's filled with anecdotes about market experiences, including the story of a trader who after wiping out several times, turned $30,000 into $80 million and an electrical engineer from MIT whose computerised trading has earned returns of 250,000 percent over sixteen years. If you like this, take a look at Schwager's other classic, 'The New Market Wizards.'
9. Trader Vic: Methods of a Wall Street Master [Paperback] – Victor Sperandeo
Written by the man Barrons calls 'The Ultimate Wall Street Pro,' Victor Sperandeo is gifted with an amazing record of success as a money manager. Sperandeo has been a professional trader and money manager for over twenty years and he currently manages and advises institutional and large individual portfolios for Rand Management Corporation. This book has lots of practical advice and covers many of the important aspects of making money and integrates them into a unifying philosophy that includes economics, Federal Reserve policy, trading methods, risk, psychology and more.
10. The Next Big Investment Boom: Learn the Secrets of Investing from a Master and How to Profit from Commodities [Hardcover] – Mark Shipman
Mark Shipman is both a friend and professional investor and has been in the financial industry since 1979. Inside he aims to educate about the dangers of entrusting your money and financial futures to just any so-called 'investment professional'. The other aim of his book is to introduce readers to an investment trend that he believes is going to dominate the world over the next decade - that of commodities such as coffee, cocoa and crude oil. If you like this one, another to put on your reading list is 'Big Money, Little Effort' also written by Mark.
In the third of this blog series, we'll take a look at the first five of my top 10 investment psychology books. As always, if you have any questions or thoughts on these books, please leave a comment below or connect with us @ISACO_ on Twitter.
Please note past performance should not be used as a guide to future performance, which is not guaranteed. Investing in Funds should be considered a long-term investment. The value of the investment can go down as well as up and there is no guarantee that you will get back the amount you originally invested.
Find out where an expert invests
Are you an ISA or SIPP investor with over £100,000 actively invested? Are you looking for better returns but are unsure which funds to invest in? ISACO Wealth, our personal investment service, allows you to buy the same funds as a star-performing investor. You find out where he invests, keep full control of your account, enjoy a close relationship with a trusted expert, and benefit from the potential for attractive long-term returns.
To find out where an expert invests >>