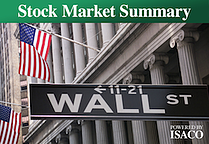 Yesterday's market action was positive.
The Nasdaq Composite remained almost flat, gaining just 0.02% in above average volume (Point A). After powering higher on Thursday it was good to see the Nasdaq bullishly refusing to give back its gains.
The Nasdaq also finished the session for the second day running above the 3134 level, a high it reached at the end if March of last year This now gives US tech index another new 52 week high (Point B).
The S&P 600 continues to pull out all the stops. It finished the session above the 472 level putting an end to its recent correction and giving the smallcaps a new 52 week high (Point C).
Leading stocks continue to perform well, on a day when the Nasdaq didn't make much ground, 67% of leaders were powering higher compared to those losing ground.
This week we have seen the Nasdaq (Point D) and S&P 600 (Point E) both completing there cup with handle patterns and breaking out into new high ground.
Ideally from this point onwards I would like to see them remain above their breakout points.
To view the funds I hold in my ISA portfolio click here
Please note past performance should not be used as a guide to future performance, which is not guaranteed. Investing in the Funds should be considered a long-term investment. The value of the investment can go down as well as up and there is no guarantee that you will get back the amount you originally invested.
Find out where an expert invests
Are you an ISA or SIPP investor with over £100,000 actively invested? Are you looking for better returns but are unsure which funds to invest in? Our personal investment service allows you to buy the same funds as our star-performing investor. You find out where he invests, keep full control of your account, enjoy a close relationship with a trusted expert, and benefit from the potential for attractive long-term returns.
To find out where an expert invests >>
To download our brochure >>