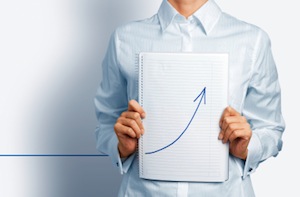 How do you choose the best funds for your Stocks and Shares ISA? Deciding which investment funds you want in your ISA portfolio can be a challenging and time consuming activity. Fidelity has over 1200 funds to choose from and some providers have an even larger range, so it's no surprise that it's extremely easy to feel overwhelmed by too much choice.
In this blog and another post next week we'll look at:
What is an ISA?


What is an investment fund?

Why fund managers are like football managers

How to pick the best funds


The dangers of investing against the market's trend

Timing your fund buys

An innovative investment solution that helps remove choice
What is an ISA?
ISA stands for Individual Savings Account and they were introduced in 1999 to replace PEPs and TESSAs. ISAs are simply a special type of savings and investment account, which is immune from tax. An ISA isn't actually an investment itself, but more of a protective wrapper into which you can put your money. As long as your money remains in the ISA, you do not have to pay any tax on it. Once you withdraw it, or if you close the account entirely, then it becomes taxable again. In other words, you want to keep your money inside the ISA wrapper for as long as possible. Consider the idea of investing in ISAs for life. There are two types of ISA, a Stocks and Shares ISA and a Cash ISA. The big advantage of ISAs is your returns are tax-free. Gains on investments held outside an ISA are liable to Income Tax or Capital Gains Tax. The present ISA limit is £11,280 of which £5,640 can be held in cash.
Scores of people are now "ISA millionaires" with £1m-plus in tax-sheltered holdings, including some who have portfolios worth £12m*. However most people in the UK are totally unaware that ISAs can help them accumulate a multi-million pound, tax-free portfolio. The people who have become ISA millionaires have achieved this momentous task by religiously investing in ISAs over the long-term. As each tax-year arrives, they open up a new Stocks and Shares ISA to add to their existing ones. By striving for impressive returns each and every year, they have managed to accumulate over seven figures tax free.
Source: FT.com 8th Oct 2010 -'Isas values rise to £1m for some investors'
Why is a Stocks and Shares ISA better than a cash ISA?
You don't have to be worth a fortune to invest in Stocks and Shares. You can start an ISA from as little as £50 per month or from a £500 lump sum. As you can see from this chart below, the Stocks and Shares ISA is a great option for anyone looking for tax efficient savings and an opportunity to make their savings work harder than a standard Cash ISA.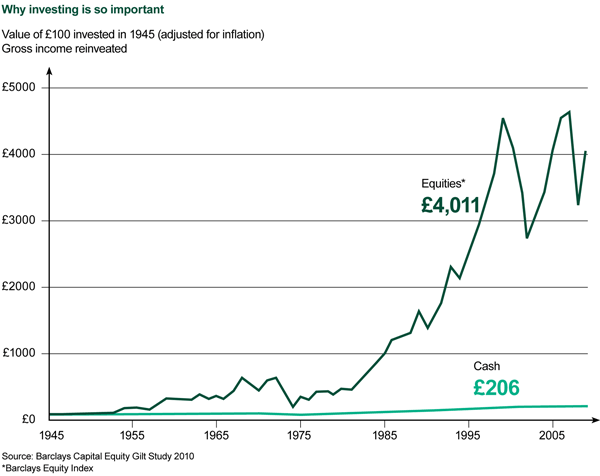 The value of investments can go down as well as up so Stocks and Shares ISAs are better for people looking to save money over a longer term period of time, around 5 to 10 years. To invest in a Stocks and Shares ISA, you have to pick an investment. An ISA is not an investment, but is the name of a wrapper that goes around an investment sheltering it from the Inland Revenue. Think about a sweet in a wrapper. The investment is the sweet and the ISA is the wrapper. ISACO's preferred vehicle for boosting your ISA returns is an investment fund.
What is an investment fund?
An investment fund is a form of collective investment that lets you invest indirectly in company shares or other types of investments. The fund pools together the money from many individuals to give you a stake in a ready-made portfolio. The fund manager manages the fund on a daily basis and uses the pooled money to invest in a broad range of assets with the aim of delivering growth, income or a mix of both, in accordance with the fund's aim or objective. These fund managers buy stocks (companies) that they believe are going to rise in value. If they choose well, the fund's value will do well and all the people invested in the fund will be rewarded with an increase in their investment portfolio.
Fund managers are like football managers
We like to compare fund managers with football managers. To explain further we shall use Manchester United's Sir Alex Ferguson as an example. Most people are aware that Sir Alex is renowned for having a great track record. My question to you is, what are the chances that Sir Alex will do well next season? Nobody knows for sure and there are no guarantees, however because of his proven track record, most of us would agree that he will probably do well. This same principle can be directly applied to fund managers. In other words, when fund managers have great track records, they often continue to perform well in the future, but as I've said, there are no guarantees and there is also the challenge of finding the ones that are 'on form' and 'in sync' with the market.
Too much choice
When trying to discover the best funds to invest your money into, we are often bombarded with choice.
For example when you do some searches on the Internet, you'll see many financial services company websites that offer things such as 'Our Premier Selection', 'Our ready made portfolios', 'Our Select List', 'Our latest investment ideas', ' Our list of favourite funds', 'Our Master Portfolios' and 'Our multi-manager portfolios'. The challenge with all these offerings is that even though people like the idea of choice, they overestimate their own capacity for managing those choices. Psychologists are saying that too much choice doesn't free us, it numbs us. We cope by opting out, making disinterested decisions. There's a whole literature on the subject. Listen to Sheena Lyengar on 'The Art of Choosing' or Barry Schwartz on 'The Paradox of Choice: Why More is Less', both at TED. The consensus is that while the "pursuit of happiness" requires freedom of choice, too much freedom seems to cause anxiety and unhappiness.
Are financial advisers the solution?
Financial advisers who can offer tailored advice appear to many to be the solution. If you get a good adviser, yes, this could be a route to making your decisions simpler. Many offer tailored solutions that match an investor's risk profile. However, if you do opt for this approach, we suggest you ask the adviser if they have their own money invested in the funds they recommend you buy. If they answer no, ask them why not? Ideally you'll want to see that their personal capital is on the line. When this happens it becomes a partnership. It's you and them aiming to grow your wealth together. This also tells you that they are probably going to make better recommendations for you compared to an individual or firm that offers advice where they themselves have no vested interest in the funds they suggest you buy. In other words, the adviser is not adversely affected if the funds perform poorly.
In a post next week, we will explore the topics of how to pick the best fund, the dangers of investing against the market's trend, timing your fund buys and an innovative investment solution that helps remove choice.
As always, if you have any questions or thoughts on the points I've covered, please leave a comment below or connect with us @ISACO_ on Twitter.
Please note past performance should not be used as a guide to future performance, which is not guaranteed. Investing in Funds should be considered a long-term investment. The value of the investment can go down as well as up and there is no guarantee that you will get back the amount you originally invested.
Find out where an expert invests
Are you an ISA or SIPP investor with over £100,000 actively invested? Are you looking for better returns but are unsure which funds to invest in? ISACO Wealth, our personal investment service, allows you to buy the same funds as a star-performing investor. You find out where he invests, keep full control of your account, enjoy a close relationship with a trusted expert, and benefit from the potential for attractive long-term returns.
To find out where an expert invests >>