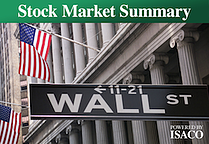 Yesterday's market action was positive.
On Thursday the Nasdaq shot up a healthy 1.33% (Point A). With trading volume coming in far above average this indicates institutional buying. That's positive because when institutional investors buy it strengthens the market.
Yesterday I said ''from this point I would like to see the Nasdaq gathering its strength for another attempt at breaking through and then staying above the 3134 level. This would then put an end to this most recent correction.''
The good news is the Nasdaq composite did exactly that, breaking above this key level and on above average volume (Point B).
Leading stocks acted in a similar bullish fashion to the indexes with the vast majority performing extremely well.
The Nasdaq is now hitting levels not seen in almost twelve years. The good news is with no resistance above we should see it fly; the sky really is now the limit. If on the other hand it does pullback from these levels I would like to see the former resistance at 3134 now becoming support (Point C).
To view the funds I hold in my ISA portfolio click here
Please note past performance should not be used as a guide to future performance, which is not guaranteed. Investing in the Funds should be considered a long-term investment. The value of the investment can go down as well as up and there is no guarantee that you will get back the amount you originally invested.
Find out where an expert invests
Are you an ISA or SIPP investor with over £100,000 actively invested? Are you looking for better returns but are unsure which funds to invest in? Our personal investment service allows you to buy the same funds as our star-performing investor. You find out where he invests, keep full control of your account, enjoy a close relationship with a trusted expert, and benefit from the potential for attractive long-term returns.
To find out where an expert invests >>
To download our brochure >>