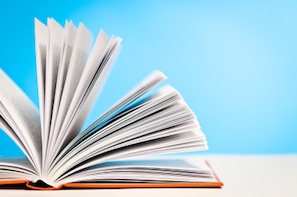 So far in this series we've looked at some outstanding stock market investing books. Last week we turned our attention to investment psychology books and in this post we'll complete my top 10.
As always, I've provided a link to these investment psychology books on Amazon should you wish to purchase them. If you do decide to buy, I will not be compensated in any way. Enjoy!
6. Learned Optimism: How to Change Your Mind and Your Life [Paperback] – Martin E. P Seligman
This book isn't written specifically for investors but it's well worth reading. Making optimism a habit could be one of the keys to mastering stock market psychology. Known as the father of the new science of positive psychology, Martin Seligman draws on more than twenty years of clinical research to demonstrate how optimism enhances the quality of life, and how anyone can learn to practice it. Offering many simple techniques, Dr. Seligman explains how to break an "I give up" habit, develop a more constructive explanatory style for interpreting your behaviour, and experience the benefits of a more positive interior dialogue. These skills can help break up depression, boost your immune system, better develop your potential and make you happier.
7. The Origin of Everyday Moods: Managing Energy, Tension, and Stress [Paperback] – Robert E. Thayer
The levels of stress you experience and your everyday moods will affect your performance and, whether we realise it or not, all of us have strategies for self-medicating ourselves when we feel threatened or overwhelmed by tension or tiredness. But why do people respond to pressure in such different ways? And what really helps most to reduce tension, increase energy and help our performance? This book gives you all the answers. 'The Origin of Everyday Moods' brings readers to a new understanding of the underlying biology of their daily cycles of energy and tension, and offers powerful recommendations for breaking self-destructive habits and leading a richer, more enjoyable life.
8. Mentally Tough: The Principles of Winning at Sports Applied to Winning in Business [Paperback] – James E. Loehr
This is one of those investment psychology books that's well worth a closer inspection. It's the state of feeling great that can help improve your investment performance. In order to win, the author says we must focus on certain mental skills: concentrating, thinking positive, controlling attitude, managing pressure, staying motivated and visualizing. This book is beneficial because when we feel good about ourselves, we make better investment decisions.
9. Positive Addiction (Harper Colophon Books) [Paperback] – William Glasser
Inside this book you'll discover how to gain mental strength and self-esteem through positive behaviour. Inside the author suggests that a positive addiction can forge new neuronal connections in the brain to help you think better and more creatively, resulting in you making better investment related decisions.
10. Psycho-cybernetics: The Original Science of Self-Improvement and Success That Has Changed the Lives of 30 Million People [Paperback] – Maxwell Maltz
This is another book not specifically for investors but once again worth reading. Why? Since its original publication in 1960, the powerful Psycho-Cybernetics program has helped millions of people achieve life-changing goals - from losing weight to dramatically increasing their income. The information is clearly presented, easy to read and there are practical suggestions for putting the advice into practice. It's a great book for individuals who are serious about gaining greater self insight in order to aid their investment development.
If you are fascinated by how psychology plays a part in your investing, you'll probably like our articles about behavioural investing. In part five of this eight part blog series, we'll look at some of my top 10 'increasing income' books.
As always, if you have any questions or thoughts on the books I've covered, please leave a comment below or connect with us @ISACO_ on Twitter.
Please note past performance should not be used as a guide to future performance, which is not guaranteed. Investing in Funds should be considered a long-term investment. The value of the investment can go down as well as up and there is no guarantee that you will get back the amount you originally invested.
Find out where an expert invests
Are you an ISA or SIPP investor with over £100,000 actively invested? Are you looking for better returns but are unsure which funds to invest in? ISACO Wealth, our personal investment service, allows you to buy the same funds as a star-performing investor. You find out where he invests, keep full control of your account, enjoy a close relationship with a trusted expert, and benefit from the potential for attractive long-term returns.
To find out where an expert invests >>