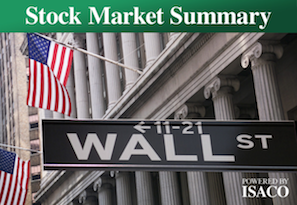 Yesterday's market action was positive.
The Nasdaq Composite dropped 0.21% in above average volume (Point A).
This behaviour would normally indicate that institutional investors were selling; however the Nasdaq did bullishly reverse off its intraday lows and closed the day almost at its high. This is positive and shows reluctance from the big players to let the Nasdaq drop much further.
At the moment it appears that each time the market is pulling back the weak hands are unloading but the big players are doing the exact opposite and using the pullback as a perfect time to load up on stock.
Leading stocks action was positive. Although a large percentage of stocks dropped the vast majority bullishly reversed off their intraday lows or key moving averages.
From this point I would like to see the Nasdaq gathering its strength and having another go at hitting new high ground and also clearing the 3200 level (Point B).
To view the funds I hold in my ISA portfolio click here
Please note past performance should not be used as a guide to future performance, which is not guaranteed. Investing in the Funds should be considered a long-term investment. The value of the investment can go down as well as up and there is no guarantee that you will get back the amount you originally invested.
Find out where an expert invests
Are you an ISA or SIPP investor with over £100,000 actively invested? Are you looking for better returns but are unsure which funds to invest in? Our personal investment service allows you to buy the same funds as our star-performing investor. You find out where he invests, keep full control of your account, enjoy a close relationship with a trusted expert, and benefit from the potential for attractive long-term returns.
To find out where an expert invests >>
To download our brochure >>