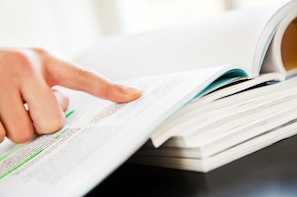 So far during this series we've looked at some leading stock market investing and investment psychology books. This week we'll move on to increasing income books, and I'll review five that are well worth reading if this is a subject that interests you.
As always, I've also provided a link to each book on Amazon should you wish to purchase it. If you do decide to buy, I will not be compensated in any way. Enjoy!
Five unmissable increasing income books
1. Focal Point - A Proven System to Simplify Your Life, Double Your Productivity, and Achieve All Your Goals [Paperback] – Brian Tracy
Brian Tracy tells us that the true secret of high achievers is they know how to find their focal point. The one thing they should do, at any given moment, is to get the best possible results in each area of their lives. In 'Focal Point', Tracy brings together his very best ideas on personal management into a simple, easy-to-use plan. 'Focal Point' shows readers how to develop absolute clarity about what they want and how they can achieve supreme satisfaction, both personally and professionally. It contains the '1000% Formula,' a strategy that aims to increase your income by 10 times over a ten year period.
2. Automatic Wealth: The Six Steps to Financial Independence (Agora Series) [Hardcover] – Michael Masterson
The advice and concepts outlined in 'Automatic Wealth' are best suited for those in their 30s-50s who recognise that their current job will never afford them true financial independence. Rather than encourage readers to quit their day jobs today and launch into a new scheme tomorrow, Masterson shows how to turn your skills and experience into significantly more money within seven to fifteen years.
For those just getting by, he details how to get the biggest pay raises now and how to move into more lucrative ventures in the near future. For those with some savings, he offers specific advice on building equity and increasing net worth significantly and quickly. Since Masterson made his millions starting and developing small businesses, he encourages people to become entrepreneurs themselves and discusses which kinds of ventures to invest in and which ones to avoid. He also stresses the importance of developing multiple income streams, offering chapters on property, stocks and bonds, consulting, direct mail and other opportunities.
3. Seven Years to Seven Figures: The Fast-track Plan to Becoming a Millionaire (Agora Series) [Paperback] – Michael Masterson
In 'Seven Years to Seven Figures' Masterson reveals the steps you can take where the aim is to accumulate seven–figure wealth within seven years or less. 'Seven Years to Seven Figures' aims to give you the tools that offer the potential to increase your income, get better returns on investments and save wisely.
4. Million Dollar Habits: Practical, Proven, Power Practices to Double and Triple Your Income [Hardcover] – Brian Tracy
In this book, Brian Tracy aims to provide a proven, practical roadmap to follow and achieve every goal that a person can imagine for himself, and while doing so become an extraordinary human being. You discover Brian's 'power practices' to double and triple your income. He starts with discussing the importance of habits and then moves on to 'his master system of success.' He also covers 'Becoming a person of value', 'habits you need for success', 'habits of people who become millionaires', 'habits that get you paid more and promoted faster' and many more.
5. The Psychology of Selling: Increase Your Sales Faster and Easier Than You Ever Thought Possible: How to Sell More, Easier, and Faster Than You Ever Thought Possible [Paperback] – Brian Tracy
In this third book by Tracy, he provides a series of ideas, methods, strategies and techniques that you can use immediately to make more sales, faster and easier than ever before." He states that more sales people have become millionaires as a result of listening to and applying his ideas than from any other sales training process ever developed.
Next week, we'll look at another five increasing income books, all of which are well worth adding to your reading list. As always, if you have any questions or thoughts on the books I've covered, please leave a comment below or connect with us @ISACO_ on Twitter.
Please note past performance should not be used as a guide to future performance, which is not guaranteed. Investing in Funds should be considered a long-term investment. The value of the investment can go down as well as up and there is no guarantee that you will get back the amount you originally invested.
Find out where an expert invests
Are you an ISA or SIPP investor with over £100,000 actively invested? Are you looking for better returns but are unsure which funds to invest in? ISACO Wealth, our personal investment service, allows you to buy the same funds as a star-performing investor. You find out where he invests, keep full control of your account, enjoy a close relationship with a trusted expert, and benefit from the potential for attractive long-term returns.
To find out where an expert invests >>