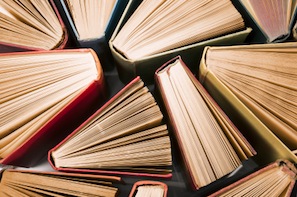 So far during this series we've looked at a range of books that are ideal for investors. These have included leading stock market investing and investment psychology books, as well as books that could help you increase your overall income.
In this post - and then the final blog of this series - we'll look at ten oustanding personal development books. This is a subject that's vital for those looking to take control of their future, and I can recommend them all.
I've also provided a link to each book on Amazon should you wish to purchase it. If you do decide to buy, I will not be compensated in any way. Enjoy!
1. Maximum Achievement: Strategies and Skills That Will Unlock Your Hidden Powers to Succeed [Paperback] – Brian Tracy
If you only have time to read one personal development book, this should be that book. It's my favourite. It's Brian's audio program 'The Psychology of Achievement' in book format. In 'Maximum Achievement', Brian gives you his system – based on twenty-five years of research and practice – that you can apply. It aims to help you get better results in every area of your life.
You learn ideas, concepts, and methods used by high-achieving people in every field everywhere. You learn how to unlock your individual potential for personal greatness. By reading this book I'm sure it will help you become more positive, persuasive and focused in everything you do. Brian tells us that many of the more than one million graduates of the seminar program upon which this book is based have dramatically increased their income and improved their lives in every respect.
The book includes proven principles drawn from psychology, religion, philosophy, business, economics, politics, history and metaphysics. These ideas are combined in a fast-moving, informative series of steps that may help to lead you to greater success.
2. The Richest Man in Babylon [Mass Market Paperback] – George S. Clason
'The Richest Man in Babylon' is a book by George Samuel Clason that dispenses financial advice through a collection of parables set in ancient Babylon. Through their experiences in business and managing household finance, the characters in the parables learn simple lessons in financial wisdom. It's a must read.
3. Rich Dad Poor Dad [Paperback] – Robert T Kiyosaki
Robert Kiyosaki developed his unique economic perspective from two very different influences -his own highly educated, but fiscally unstable father, and the multimillionaire eighth-grade dropout father of his closest friend. The lifelong monetary problems experienced by his "poor dad" (whose weekly paychecks, while respectable, were never quite sufficient to meet family needs) pounded home the counterpoint communicated by his 'rich dad' (that 'the poor and the middle class work for money, but 'the rich have money work for them'). Taking that message to heart, Kiyosaki was able to retire at 47. If you like this one, also take a look at 'Cash Flow Quadrant' and 'Rich Dad's Guide to Investing', both written by Kiyosaki.
4. The One Minute Millionaire [Paperback] – Mark Victor Hansen & Robert Allen
The two authors of this book offer a practical inspiring lesson in creating wealth. Whether you aspire to become a millionaire or simply beat credit-card debt and have enough money to live on without worrying, this book is unique in that you get two books inside one book. On the right side of the page is Hansen's fable of Michelle, a widowed mother whose life is on the brink of ruin. Unless she can raise a million dollars quickly she will lose custody of her children. On the left hand side are Robert Allen's rules for achieving financial success. Robert's advice parallels the action in Michelle's story, as he urges readers to identify their fears and doubts and eliminate from their lives all the roadblocks that limit their potential.
5. Grow Rich!: With Peace of Mind [Paperback] – Napoleon Hill
When you hear the name 'Napoleon Hill' you normally think of the classic 'Think and Grow Rich', which is a book that's definitely worth reading. However this one for me was better. This is a book that's difficult to get hold of, but it's worth putting in the time to track it down. It's essentially 'Think and Grow Rich' with greater refinement, maturity and a more accessible style.
Inside the book Hill reveals his latest discoveries about getting what you want - and making the most of it. In simple language, you discover tips for how to earn money and to enjoy peace. You learn strategies for 'how to succeed in life', 'succeed in being yourself', 'how to develop your own healthy ego', 'how to win the job you want' and 'how to turn every challenge into a new success.'
Next week, we'll look at five more of my favourite personal development books and complete my top ten. As always, if you have any questions or thoughts on the books I've covered, please leave a comment below or connect with us @ISACO_ on Twitter.
Please note past performance should not be used as a guide to future performance, which is not guaranteed. Investing in Funds should be considered a long-term investment. The value of the investment can go down as well as up and there is no guarantee that you will get back the amount you originally invested.
Find out where an expert invests
Are you an ISA or SIPP investor with over £100,000 actively invested? Are you looking for better returns but are unsure which funds to invest in? ISACO Wealth, our personal investment service, allows you to buy the same funds as a star-performing investor. You find out where he invests, keep full control of your account, enjoy a close relationship with a trusted expert, and benefit from the potential for attractive long-term returns.
To find out where an expert invests >>
To start your 14 day free trial >>