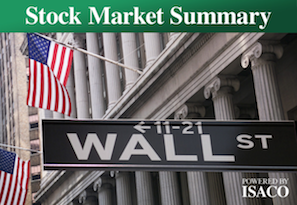 Yesterday's market action was neutral.
The Nasdaq Composite fell 0.17% in below average trade (Point A) marking its sixth consecutive down day. My opinion remains the same which is whoever 'needed' to sell probably has.
Leading stocks action was negative. I am pleased however with market leader Apple's recent behavior. It appears to have found some solid support just below where its currently trading. I've also noticed that many top stocks are acting well around their 50 day moving averages, another good sign.
I'm still expecting to see significant support arrive soon and should the market fall further, I'd like to see a lot of aggressive buying between 3000 and 3040 (Point B). We are currently trading at 3044 (Point C).
Even though the Nasdaq and the 600 both lost ground for the week, volume was below average especially on the S&P 600 (Point D) indicating a reluctance to sell from institutional investors. This behavior tells me all remains well.
Please note past performance should not be used as a guide to future performance, which is not guaranteed. Investing in Funds should be considered a long-term investment. The value of the investment can go down as well as up and there is no guarantee that you will get back the amount you originally invested.
Find out where an expert invests
Are you an ISA or SIPP investor with over £100,000 actively invested? Are you looking for better returns but are unsure which funds to invest in? ISACO Wealth, our personal investment service, allows you to buy the same funds as a star-performing investor. You find out where he invests, keep full control of your account, enjoy a close relationship with a trusted expert, and benefit from the potential for attractive long-term returns.
>" href="http://web.isaco.co.uk/view-my-portfolio/" target=_self>To find out where an expert invests >>
>" href="http://web.isaco.co.uk/investment-guidance-service-b" target=_self>To download our brochure >>
> " href="http://web.isaco.co.uk/14-day-free-trial" target=_self>To start your 14 day free trial >>