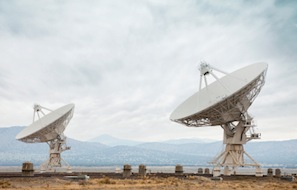 If you're looking to boost the returns from your ISA and SIPP portfolio, you'll need to pick funds with real growth potential.
In this series of posts I'm going to take you through a process that makes the most of the extensive fund database offered by Morningstar. When I take our clients through the site and show them how to pick a good fund with real growth potential they find tremendous value – and so I hope you do too.
If you'd like to download our free guide 'Finding a good growth fund', you can find it here.
Last time we explored a few basic rules and principles that can have a huge impact on the quality of the funds you'll discover. In this post we'll continue this tutorial by taking a look at the highest ranking funds year to date and how past performance can be looked at in a different light.
Highest ranking funds year to date
Take a look at the highest ranking funds year to date by clicking on 'YTD Return %.' What you have here is a list of funds ranked in order of best performance year to date. At the top of the list is the 'Charlemagne Magna Turkey C Acc.' Let's click on its link to take a closer look.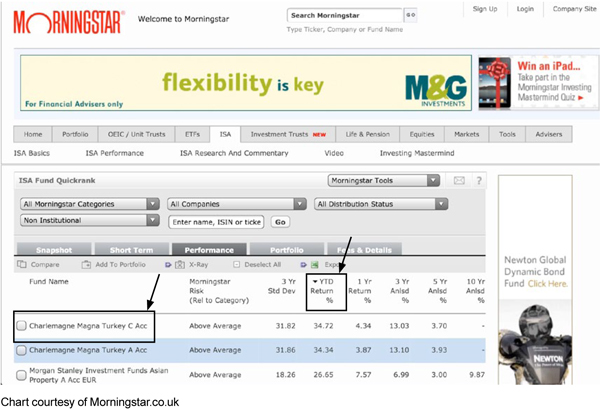 Below you can see what Morningstar call the 'Overview' page of the fund. Just to be clear from the start, I'd have to reject this fund because:
You are not able to buy this fund through Fidelity's FundsNetwork, the fund supermarket where I manage my portfolio

The funds market cap of 11.95 million Euros is too small

The minimum initial investment is 1 million Euros, an abnormally high amount. Usually the minimum initial investment amount for the funds I purchase are between £500 and £1000
However, for the sake of completing this tutorial, and for illustrative purposes only, we'll continue to look at this fund so you can see what exactly I look for in a fund and why.
The first thing I hone in on, which I believe is the most important thing when selecting a fund, is the funds past performance. With performance I start off by looking at how it has performed since the bull market began. As you can see, it returned 80.6 per cent in 2009, 30 per cent in 2010, minus 33.3 per cent in 2011 and so far this year it's made a gain of 35.5 per cent. That's a total gain of 112.2 per cent. Even though it's an extremely volatile fund, there is no denying the extremely impressive returns The Nasdaq Composite over the same period made a gain of 43.9 per cent in 2009, 16.9 per cent in 2010, minus 5.6 per cent in 2011 and so far this year, a gain of 13.9 per cent. That gives the Nasdaq a total gain of 80.9%. What we know so far is that during this present bull market, this fund has beaten one of the world's strongest indexes – so far so good.


Is this fund guaranteed to continue to perform well?
Let me be crystal clear: There is no guarantee that this fund will continue to perform well. However my take is that fund managers are like football managers. What is the probability that a football manager with good track record, such as Sir Alex Ferguson, will perform well next season? Most would agree including many bookmakers that Sir Alex will 'probably' do well. This probability is based on Ferguson's past performance.
This is the same way I like to view fund managers. I work on probabilities rather than certainties and if the manager of a fund has outperformed the Nasdaq Composite, in my book it proves that they are a quality manager and 'likely' to do well in the future. The trouble is, managers of funds move around and that's why you have to get the direct connection between the fund's performance and the manager who is currently managing the fund. With this in mind, let's take a closer look at the management of the fund by clicking on the 'Management' tab located in the left hand column.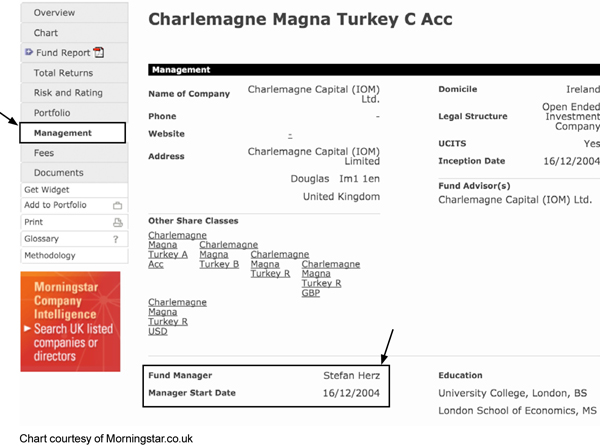 On this page we discover that the fund manager, Stefan Herz started managing this fund on 16th December 2004. That means that the performance we looked at before is his. That means we are now safe to continue with our analysis.
Next we can look l at the funds risk rating. We can do this by clicking on the 'Risk and Rating' tab located in the left hand column.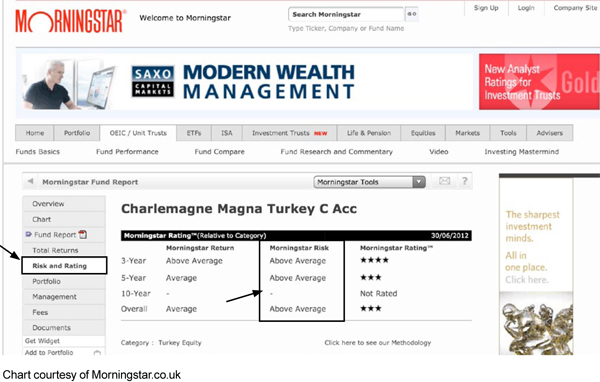 What we find here is that this fund's risk profile is 'above average', which does not surprise me. Almost all the funds I buy are classed above average risk. If you are aiming for growth, a fund is likely to be in a higher risk category and I see this as perfectly normal.
If you are interested to find out the funds I hold in my ISA portfolio please click here.
In the next post we will continue this tutorial by taking a look at the fund's portfolio and I'll highlight exactly what I pay particularly close attention to.
As always, if you have any questions or thoughts on the points I've covered, please leave a comment below or connect with us @ISACO_ on Twitter.
Please note past performance should not be used as a guide to future performance, which is not guaranteed. Investing in Funds should be considered a long-term investment. The value of the investment can go down as well as up and there is no guarantee that you will get back the amount you originally invested.
About ISACO
ISACO Wealth is a premium investment guidance based on what we are personally doing with our own money. Because we aim high, our service offers the potential for outstanding long-term returns combined with a warm, responsive and highly personal service.
To find out where an expert invests >>
To start your 14 day free trial >>