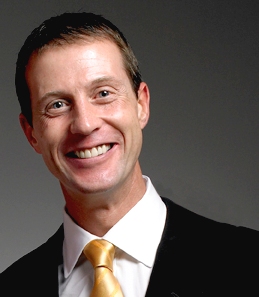 Back in February I outlined my own personal experience of Shadow Investing. In this post I want to tell you more about the performance I've achieved in falling markets too.
Over the last eleven years* the market has been in a sideways trend, which has resulted in the FTSE 100 making a cumulative loss of 15%. To make money over this period has been tough. However, by copying my brother Stephen's trades over this time I've made a cumulative after tax gain of 27.1%. This means by shadowing Stephen's trading activity, I've beaten the FTSE 100 by 42.1 per cent.
*31st Dec 1999 - 31st Dec 2010. ISACO investment performance verified by Independent Executives Ltd.
My returns during falling markets by shadow investing
If you've been investing for the last decade or more, you are probably aware that we've recently been through one of the worst periods of market performance. From 2007 to 2009 some of the main world stock market indexes lost over half their value. Investors following a 'buy and hold' strategy will have seen their portfolios ravaged. However, it is sometimes possible, using strategic market timing, to beat the market when it's in freefall.
As this next chart illustrates, in the two most recent bear (downwards trending) markets, Stephen has helped me to outperform them both.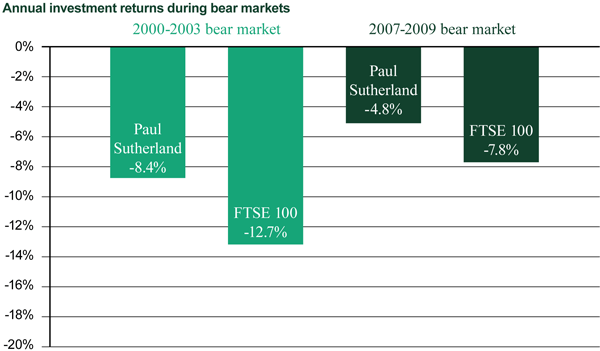 These market periods were arguably two of the worst bear markets in the stock market's entire history. By following Stephen's lead during the 2000-2002 technology crash, I dropped 8.4% per year compared to the FTSE 100's 12.7% per year. In the credit crunch crash of 2007-2009 the FTSE 100 dropped 7.8% per year, however my annual loss was 4.8% per year.
My recent 3 year performance by shadow investing
Stephen has so far helped me outperform in the short-term too. This bar chart below shows the returns that Stephen has helped me achieve over the last three years compared to the FTSE 100.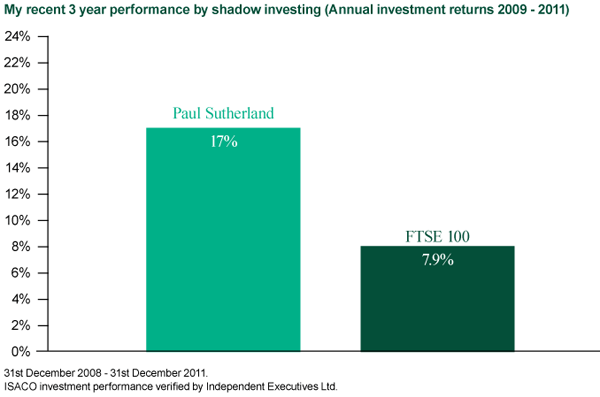 As you can see, shadow investing Stephen has helped me achieve a 17% annual return versus a 7.9% annual return from the FTSE 100. Some would say a 17% annual return over the last three years is impressive. A 17% annual return over three years resulted in a 60.5% cumulative return. Over the period a theoretical £100,000 portfolio would have grown into £160,500.
As always, if you have any questions or thoughts on the points I've covered, please leave a comment below or connect with us @ISACO_ on Twitter.
Please note past performance should not be used as a guide to future performance, which is not guaranteed. Investing in Funds should be considered a long-term investment. The value of the investment can go down as well as up and there is no guarantee that you will get back the amount you originally invested.
About ISACO
ISACO Wealth is a premium investment guidance based on what we are personally doing with our own money. Because we aim high, our service offers the potential for outstanding long-term returns combined with a warm, responsive and highly personal service.
To find out where an expert invests >>
To start your 14 day free trial >>