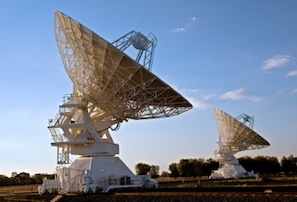 This is the fourth post of a six part series that looks at picking a good growth fund. When I take our clients through this tutorial and show them what to look for in a potentially winning fund, they find tremendous value – and so I hope you do too.
In this post we'll continue to look at our example fund on Morningstar and examine its portfolio. Along the way, I'll highlight exactly what I pay particularly close attention to.
If you'd like to download our free guide 'Finding a good growth fund', you can find it here.
Portfolio details
Let's look at the fund's portfolio to help us get a breakdown of the manager's current holdings. At the top of this page, you get to see the manager's investment style. I ideally like to see the manager investing in giant, large cap or medium cap stocks. This is because larger companies have proved themselves and in my opinion have less chance of going bust.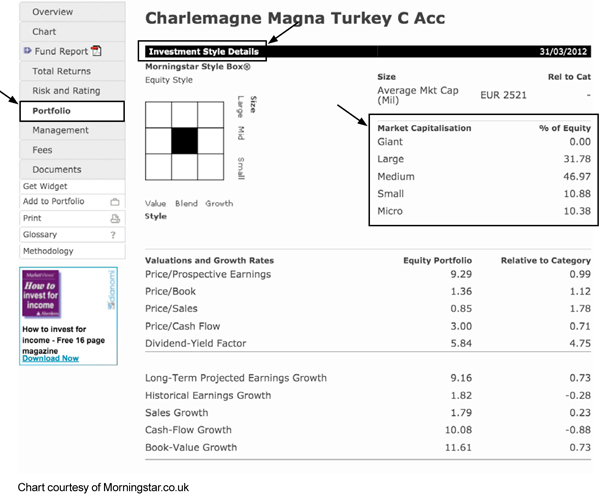 If we stay on the portfolio tab, underneath the 'Investment Style Details' you can see the fund's 'Asset Allocation' and 'World Regions.' In the funds that I buy, their asset allocation is usually 95 to 100 per cent invested 'Long' in stock. Sometimes they hold a bit of cash and I'm fine with that. With the 'World Region' details, it simply tells you what part of the world the fund is investing in and in this case it's emerging Europe.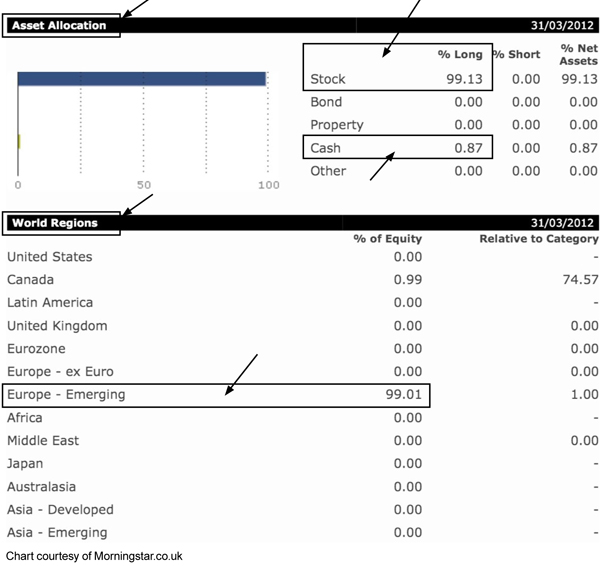 Scroll down the portfolio page a little further and you see the sector weightings. I like to see that the fund is diversified into many different sectors. If the fund was too heavily weighted in one sector, such as this one being heavily weighted in financial services, it may cause me to reject it. However we have to remember that in my book, the past performance of the fund pretty much trumps everything else.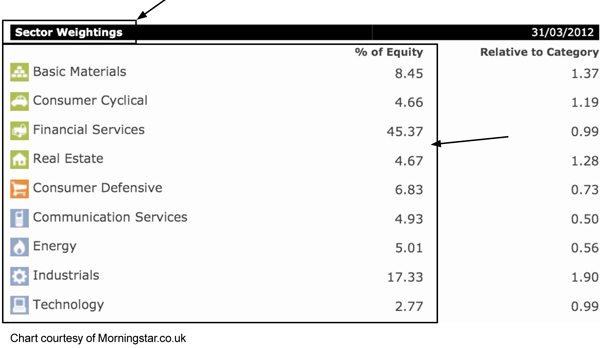 Scroll down to the bottom of the portfolio tab and you'll see the number of stocks in the fund, the percentage of assets in the top 10 holdings and also the names of thee stocks that make up the funds top 10 holdings. By knowing what stocks the fund holds, you could carry out further due diligence on the stocks the fund owns. I do this because it's an added check for quality.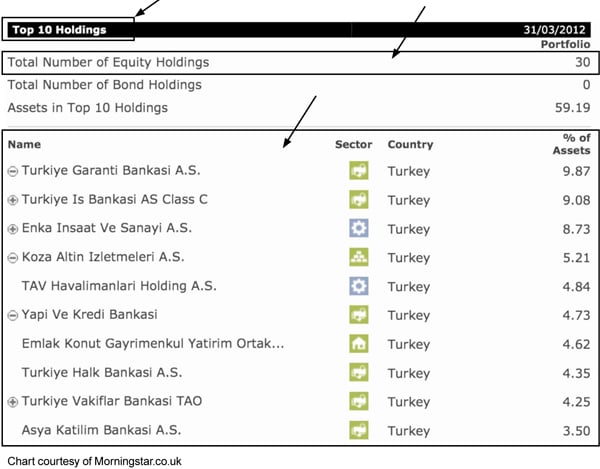 Next we'll look at the fund's chart. But first I want to take you back and remind you about what the market had done recently. If you remember, the gain made over the two months previous to when this screenshot was taken was 8.8 per cent. In our next post, we're going to use that gain as a performance benchmark to measure against.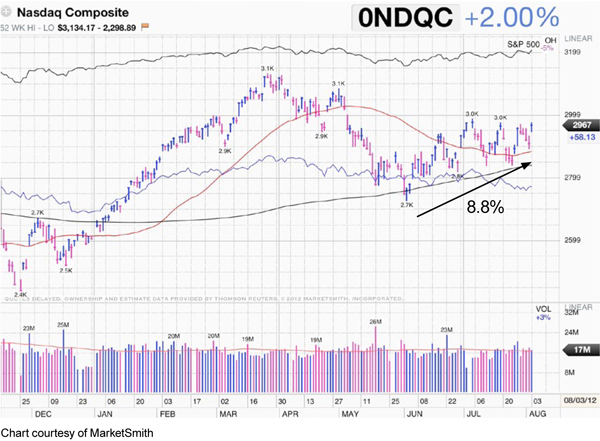 If you are interested to find out the funds I hold in my ISA portfolio please click here.
In the next post we will continue this tutorial by taking a look at the fund's chart and discover how looking at charts can help you to identify predictable patterns – patterns that often govern future direction. You'll also learn about a bullish chart pattern that can result in a strong breakout move, as well as discovering how charts can help you be more accurate when picking a good growth fund.

As always, if you have any questions or thoughts on the points I've covered, please leave a comment below or connect with us @ISACO_ on Twitter.
Please note past performance should not be used as a guide to future performance, which is not guaranteed. Investing in Funds should be considered a long-term investment. The value of the investment can go down as well as up and there is no guarantee that you will get back the amount you originally invested.
About ISACO
ISACO Wealth is a premium investment guidance based on what we are personally doing with our own money. Because we aim high, our service offers the potential for outstanding long-term returns combined with a warm, responsive and highly personal service.
To find out where an expert invests >>
To start your 14 day free trial >>