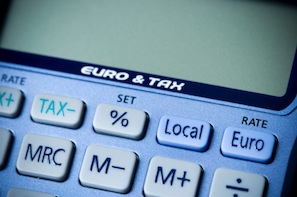 The answer to the question in the headline is yes, it is possible to make this level of returns from fund investing.
Many people are shocked when they discover that some funds can help them return as much as 1 per cent per week. I know it's possible because over a recent 8 week period my Stocks & Shares ISA account jumped by 11.5 per cent*. I also know that it's true because in 2009, my ISA account grew by 56.3 per cent.
*25th July 2012 – 15th September 2012

Achieving these kinds of returns is not typical. When you aim for higher returns, it means added risk. Remember the rule, the higher the return, the higher the risk. Personally my aim is to achieve annual returns of between 12 and 15 per cent, which means I'm classed as an adventurous investor who likes to invest in adventurous funds. If my aim was a 50 per cent return per year, the risk of wiping out all my capital would be greatly increased and that would be a risk I'm not prepared to take. A 12-15 percent annual return is a risk I'm comfortable with and it also helps that I'm a long-term investor.
The types of funds to look at if you seek better returns
When investing for growth, many people seek out funds suited to more adventurous investors. These types of funds are extremely volatile in the short-term but, if you hold them over the long-term and choose well, they can reap impressive returns. Before considering purchasing one of these funds, seek expert guidance to ensure suitability and always read the full prospectus and the Key Investor Information Document (KIID). The Key Investor Information Document is sometimes called a Simplified Prospectus.
The objective of these types of funds is long-term capital growth, however be aware that they are not for the faint hearted. This type of investing, where you are always looking to invest in these types of funds, is aimed at investors who have at least ten years as their investment horizon. A person therefore investing in these types of funds would be putting themselves at risk if they had a goal that was less than five years.
7 tips for fund investing success
I recently wrote a report called 'Finding a Good Growth Fund' that could prove useful, but for now let me give you the 7 tips for fund investing success that are featured in the report.
Tip 1 – Market trend and direction
Aim to invest in a quality investment fund when the market is in a confirmed uptrend. When a downtrend has been triggered I switch out of equities into a Cash Park to protect potential downside losses. The Fidelity ISA Cash Park is one I personally use. My aim is to get in sync with the stock market's trend and direction. This is because institutional investors account for approximately 75 per cent of the market's movement, which means it's important I follow their lead. When I don't, it feels like trying to swim upstream against a strong current.

Tip 2 – Tax-efficient investing
To help me boost my returns, I use an ISA and a personal pension to wrap around the funds I buy. This means the fund or funds I choose must allow me to invest in them through my ISA and pension. By using an ISA wrapper, all of the gains I make will be protected from the taxman. Any pension contributions I make will get a boost from the Government. It also means I will never have any capital gains to pay on the profits I make when I move in and out of the market.

Tip 3 –Long term past performance
For me, performance is the most important element in fund selection. I look at the fund's long-term performance results to see if the fund has been outperforming the Nasdaq Composite in bull market periods.
Tip 4 – The fund's present manager
I check to see how long the present manager of the fund has been managing it. I look for the date the manager started because it's important to ensure that the current fund manager is the one who has scored the impressive results.

Tip 5 – Short-term past performance
I look for funds that are performing well in the short-term. This short-term period action could be the previous week, month, two months or the previous quarter. This is just as important as looking at the fund manager's longer term performance. I'm looking for managers that are right in the middle of the money flow.

Tip 6 – Fund chart
Charts help me to time my buys. I look for bullish chart patterns, such as cup-with-handles. I've found it best to purchase funds as they break out of a sound base.

Tip 7 – Fight for every percentage point
It's possible to keep commission and switching costs low by using a fund supermarket, such as Fidelity's FundsNetwork™. If you don't go through a fund supermarket you could pay as much as 5 per cent in fees. That means that your fund would have to go up 5 per cent just to get back to even.
If you are interested to find out the funds I currently hold in my ISA portfolio please click here.
I
As always, if you have any questions or thoughts on the points I've covered, please leave a comment below or connect with us @ISACO_ on Twitter.
Please note past performance should not be used as a guide to future performance, which is not guaranteed. Investing in Funds should be considered a long-term investment. The value of the investment can go down as well as up and there is no guarantee that you will get back the amount you originally invested.
About ISACO
ISACO Wealth is a premium investment guidance based on what we are personally doing with our own money. Because we aim high, our service offers the potential for outstanding long-term returns combined with a warm, responsive and highly personal service.
To find out where an expert invests >>
To download the ISACO Wealth brochure >>
To start your 14 day free trial of ISACO Wealth >>
To discover 'A Golden Opportunity' >>