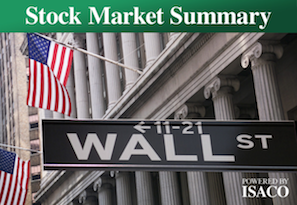 Yesterday's market action was positive.
The Nasdaq Composite remained almost flat with a slight gain of 0.06%, volume once again came in on the heavy side (Point A).
With the high volume and the market not making much headway it appears once again the bulls and bears are fighting it out for control of market direction.
Although the Nasdaq did dip slightly below its 200 day moving average, this was short lived as a bullish reversal soon sent it back above this key moving average.
Leading stocks action was positive. On a day when the Nasdaq didn't make much ground a higher number of leading stocks were powering higher on above average volume compared to those that were falling on above average volume.
It was also good to see Apple shaking off its lower than expected gross profit margin and reversing course as its 200 day moving average came into view (Point B). The 200 day moving average is an area were the big players often buy or add to their positions.
Yesterday's positive behaviour has created the possibility that the six week correction could be over or close to and that now the market is ready to move higher again. Ideally from this point I would like to see the Nasdaq making a play to get back above and stay above the 3000 level (Point C).
Although both indexes lost ground it was good to see the Nasdaq (Point D) and S&P 600 (Point E) both finishing the week above their 200 day moving averages.
Please note past performance should not be used as a guide to future performance, which is not guaranteed. Investing in Funds should be considered a long-term investment. The value of the investment can go down as well as up and there is no guarantee that you will get back the amount you originally invested.
Find out where an expert invests
Are you an ISA or SIPP investor with over £100,000 actively invested? Are you looking for better returns but are unsure which funds to invest in? ISACO Wealth, our personal investment service, allows you to buy the same funds as a star-performing investor. You find out where he invests, keep full control of your account, enjoy a close relationship with a trusted expert, and benefit from the potential for attractive long-term returns.
>" href="http://web.isaco.co.uk/view-my-portfolio/" target=_self>To find out where an expert invests >>
>" href="http://web.isaco.co.uk/investment-guidance-service-b" target=_self>To download our brochure >>
> " href="http://web.isaco.co.uk/14-day-free-trial" target=_self>To start your 14 day free trial >>