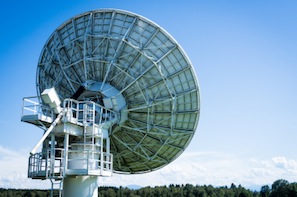 In this fifth post of our six part series, I'll continue to take you through a simple tutorial that looks at choosing a good growth fund. When I take our clients through this process and show them what to look for in a potentially winning fund, they find tremendous value – and so I hope you do too.
In this post we'll continue to research our example fund on Morningstar. Along the way, I'll highlight the factors that I pay particularly close attention to.
If you'd like to download our free guide 'Finding a good growth fund', you can find it here.
When you click on the 'Chart' tab in the left hand column, the default chart shown is a three year view of the fund's performance.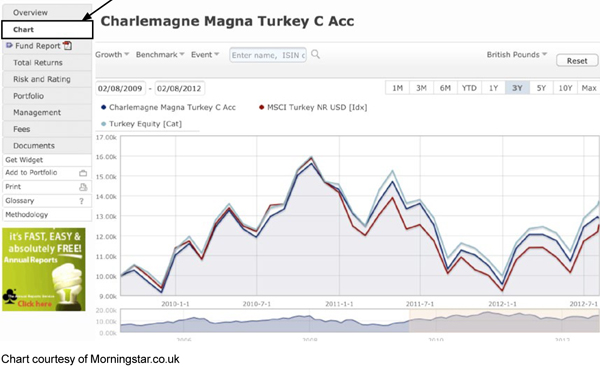 To get an unobstructed view of its performance, you need to click on the drop down menu where it says 'Growth.'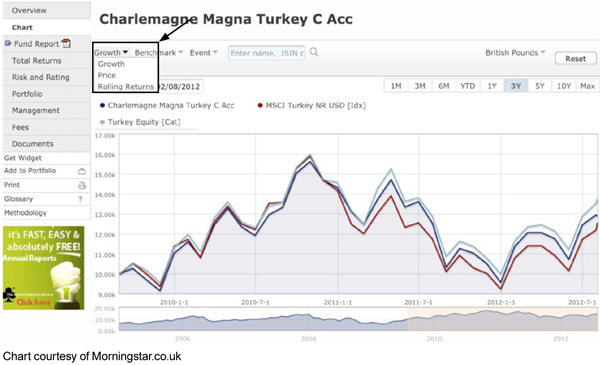 Next click on 'Price.'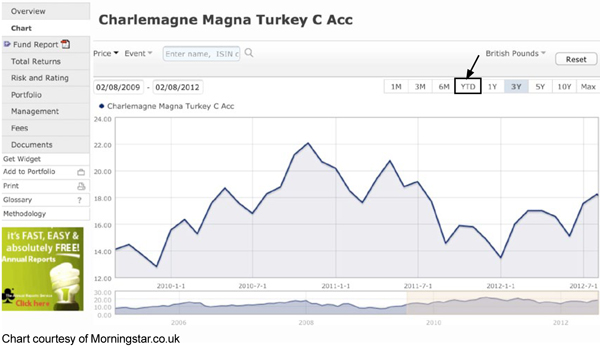 This makes the image clean and clear to view. Next I want to look at a year to date view of the fund so that I can get a good look at its current chart pattern. This is so that I can measure its performance versus the market.
If you remember, when this screenshot was taken on the 6th August, the Nasdaq Composite had made a gain of 8.8 per cent since it bottomed.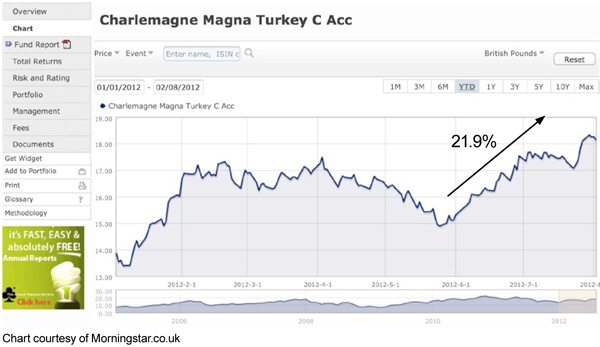 To check how the fund has performed over the same period, you hover over the image with your mouse, allowing you to see past prices of the fund.
When I hovered over this one, I found out that the fund was trading at 14.90 at the end of May and on the 6th August 2012 when this screenshot was taken, it was trading at 18.16, a 21.9 per cent two month move.
With the Nasdaq making an 8.8 per cent move over the same period, it provides evidence that this fund is seriously outperforming the Nasdaq – that's always a good sign.
It also means that the manager, Stefan Herz, is 'in the money flow' right now.
Next we'll look at the fund's chart pattern.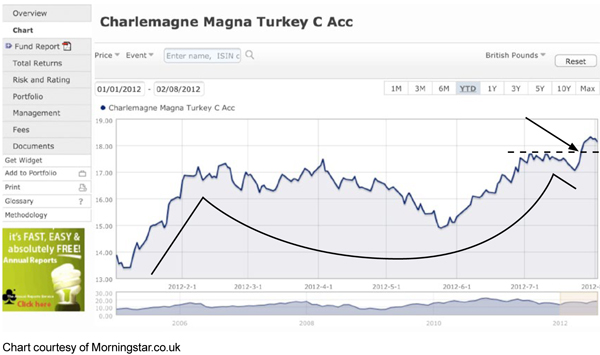 What you can see here is a classic cup with handle chart formation. The chart has what's known as a 'high handle' and it has recently 'broke out,' which is another good sign. If you are not up to speed with technical analysis and you want to find out more about charts, I suggest you take a look at some books on technical analysis. William O'Neil's, 'How to Make Money in Stocks' would be a good place to start and it will help you get a good handle on how to read the market's trend and direction.
If you are interested to find out the funds I hold in my ISA portfolio please click here.
In the next and final post of this series, we will close this tutorial by summarising, offering some final thoughts and listing my 7 tips for fund picking success.

About ISACO
ISACO Wealth is a premium investment guidance based on what we are personally doing with our own money. Because we aim high, our service offers the potential for outstanding long-term returns combined with a warm, responsive and highly personal service.
To find out where an expert invests >>
To download the ISACO Wealth brochure >>
To start your 14 day free trial of ISACO Wealth >>
To discover 'A Golden Opportunity' >>