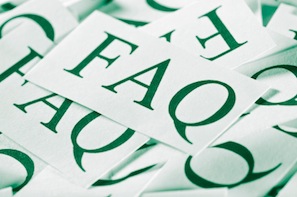 ISACO provides a premium investment service for DIY investors. The service is unique, so prospective clients always have a lot of questions.
In this post I'll focus on three key questions they often ask - the who, what and why?
Who are you?
We are ISACO, a company that consists of a small team of experienced and very passionate investors and we are fortunate to have achieved a 'fairly impressive' long-term performance record. We are incredibly friendly, caring and highly responsive to clients questions and requests for help, support and guidance. The company is owned by my brother Stephen and I. Our clients very kindly say that we are two likeable and extremely down to earth individuals and both Stephen and I live in Manchester, where our company is based.
Stephen is ISACO's lead investor and is the bestselling author of 'Liquid Millionaire.' He has appeared on TV stations such as CNBC, BBC radio and been featured in various financial newspapers and magazines. Stephen's investment returns have fortunately beaten the Nasdaq Composite*, which I'm sure you're aware is one of the strongest indexes in the world. Stephen is not ashamed of saying that he is completely self taught and never attended college or university after leaving his secondary school.
I'm ISACO's Managing Director and I ensure that our clients enjoy a reliable, predictable and smooth service, while personally handling any concerns they ever have. Our team also includes Steve Todd, another down to earth, straight talking, self-taught investor. He shares Stephen's 'trend following' investment philosophy and has been investing successfully since 2000. Chris Elmes handles operations and is another competent, warm and friendly individual who loves to speak to clients and help them in whatever way he can. Our small, warm and friendly team is completed by Paul Cooper, our Finance Director and Karen Harrop, our personal PA.
* Source: Yahoo Finance Cumulative return 31st December 1997-31st December 2010. Stephen Sutherland 93.3%, Nasdaq Composite 68.9%, FTSE 100 14.6%. ISACO investment performance verified by Independent Executives Ltd.

What do you do?
We offer premium investment guidance based on what Stephen is personally doing with his ISA portfolio. Because he aims high, the service offers you the potential for outstanding long-term returns combined with a warm, responsive and highly personal service. Our investment expertise is in knowing:
Market health, trend and direction
Which are the best funds to be invested in right now
How to accurately time the buying and selling of funds.
Why do you do what you do?
Firstly, we absolutely love investing and are extremely passionate about the stock market. As well as aiming to grow our own wealth, we enjoy aiming to help you grow your wealth too. We believe the two main routes that DIY ISA and SIPP investors usually take to achieve financial security are unfortunately flawed. In our opinion, the first route, getting help from an adviser is flawed because advisers are not investors. This may surprise you, because most people are under the illusion that all advisers are skilled, sophisticated, professional investors. Advisers are not investors and it's also a fact that they do not have any formal training in knowing how to select the best funds for their clients. They also have no formal training in how to read the market's trend and direction, or how to accurately time the buying and exiting of the funds they choose. Many people think advisers keep an eye on the market for them. This is also untrue. Most advisers take their fee or commission and disappear, never to be seen again

Stephen and I were asked by the FSA to take the IFA exams when the business was going through the process of becoming FSA regulated. They explained that the service was not financial advice, however the FSA insisted that we must take the exams. After 12 months of serious study, we both passed with flying colours but throughout the process we were shocked by the lack of market and fund information taught. Is it a wonder why the statistics tell us that most advisers underperform the market?
The second route to financial security that many investors take is the DIY route. In our opinion, this is also a flawed strategy. Unless investors get some real expert guidance, most are likely to underperform the market. This means not hitting their objectives. It's also a fact that most DIY investors buy when they should be selling and sell when they should be buying. Take a look at our report Bad Time to Invest? and you'll see the evidence for yourself.
Unfortunately, most DIY investors don't put in the time to master the market, picking funds and knowing when to buy them, so they make too many mistakes. What many investors don't realise is that they need to make important decisions, around whether to stay invested or make some changes, each and every day throughout the year. They have to ask themselves constantly, should I be fully invested or should I be raising cash and getting more defensive? It can be a real nightmare if you don't know what you are doing. As you can probably imagine, when DIY investors have not attained mastery they are likely to make too many mistakes and, just like getting help from an incompetent, greedy adviser, this could also endanger their financial future.
About ISACO
ISACO Wealth is a premium investment guidance based on what we are personally doing with our own money. Because we aim high, our service offers the potential for outstanding long-term returns combined with a warm, responsive and highly personal service.
>" target="_self"> To find out where an expert invests >>
>" target="_self"> To download the ISACO Wealth brochure >>
> " target="_self"> To start your 14 day free trial of ISACO Wealth >>
> " target="_self"> To discover 'A Golden Opportunity' >>