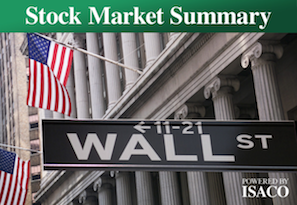 Yesterday's market action was positive.
Yesterday was a day filled with lots of action. The Nasdaq Composite surged 1.44% in above average volume indicating aggressive institutional buying (Point A).
With the Nasdaq finding a bottom on the 26th October (Point B), Thursday's move could have been classed as a day 4 follow through (Point C). Follow throughs help to confirm a change in trend from down to up. Ideally the gain the index makes needs to be 1.7% or greater which means this one fell slightly short of the mark.
I did notice however that the S&P midcap 400 index powerfully followed through. After finding a bottom in the 23rd October (Point D), yesterday (day 7) it vaulted 2.36% (Point E).
I was also pleased to see the semiconductor sector, the heart and soul of the Nasdaq, following through on day 6 of a new rally attempt (Point F).
Leading stocks action was positive. A larger than normal number of leaders gained ground in heavy volume, many of them breaking out of bases, a bullish signal.
With the market following through, the chip sector behaving constructively and leading stocks acting extremely well, it appears that the correction has finally found a bottom. If true, it means the market, stocks, and funds will soon start heading back higher. My short-term stance has now switched to bullish.
Please note past performance should not be used as a guide to future performance, which is not guaranteed. Investing in Funds should be considered a long-term investment. The value of the investment can go down as well as up and there is no guarantee that you will get back the amount you originally invested.
Find out where an expert invests
Are you an ISA or SIPP investor with over £100,000 actively invested? Are you looking for better returns but are unsure which funds to invest in? ISACO Wealth, our personal investment service, allows you to buy the same funds as a star-performing investor. You find out where he invests, keep full control of your account, enjoy a close relationship with a trusted expert, and benefit from the potential for attractive long-term returns.
>" href="http://web.isaco.co.uk/view-my-portfolio/" target=_self>To find out where an expert invests >>
>" href="http://web.isaco.co.uk/investment-guidance-service-b" target=_self>To download our brochure >>
> " href="http://web.isaco.co.uk/14-day-free-trial" target=_self>To start your 14 day free trial >>