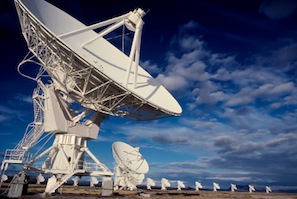 This is the final post of a six part series, where I've taken you through a tutorial that looks at choosing a good growth fund. In this final post, I'm going to summarise what we've covered and offer some final thoughts, before listing my 7 tips for fund picking success.
As I pointed out at the beginning of this tutorial, I would not personally buy the fund I featured because of three reasons 1) You are not able to buy this fund through Fidelity's FundsNetwork 2) The funds market cap of 11.95 million Euros is too small, and 3) The minimum initial investment is 1 million Euros.

However, the exercise was to show you what I personally look for when seeking a good growth fund and carried out for illustrative purposes. Hopefully by taking you through it step by step, it will have helped you understand more about my personal strategy and investment philosophy for selecting which funds to buy. I'd like to leave you with these seven tips for fund picking success.
7 tips for fund picking success
Tip 1 – Market trend and direction
I aim to invest in a quality investment fund when the market is in a confirmed uptrend. When a downtrend has been triggered I switch out of equities into a Cash Park to protect potential downside losses. The Fidelity ISA Cash Park is one I personally use. My aim is to get in sync with the stock market's trend and direction. This is because institutional investors account for approximately 75% of the market's movement, which means it's important I follow their lead. When I don't, it feels like trying to swim upstream against a strong current.

Tip 2 – Tax-efficient investing
To help me boost my returns, I use an ISA and a personal pension to wrap around the funds I buy. This means the fund or funds I choose must allow me to invest into them through my ISA and pension. By using an ISA wrapper, all of the gains I make will be protected from the taxman. Any pension contributions I make will get a boost from the Government. It also means I will never have any capital gains to pay on the profits I make when I move in and out of the market.

Tip 3 –Long term past performance
For me, performance is the most important element in fund selection. I look at the fund's long-term performance results to see if the fund has been outperforming the Nasdaq Composite in bull market periods.
Tip 4 – The fund's present manager
I check to see how long the present manager of the fund has been managing it. I look for the date the manager started because it's important to ensure that the current fund manager is the manager who has scored the impressive results.

Tip 5 – Short-term past performance
I look for funds that are performing well in the short-term. This short-term period action could be the previous week, month, two months or the previous quarter. This is just as important as looking at the fund manager's longer term performance. I'm looking for managers that are right in the middle of the money flow.

Tip 6 – Fund chart
Charts help me to time my buys. I look for bullish chart patterns such as cup-with-handles. I've found it best to purchase funds as they break out of a sound base.

Tip 7 – Fight for every percentage point
My final tip for fund picking success is to keep commission and switching costs low by using a fund supermarket, such as Fidelity's FundsNetwork™. If you don't go through a fund supermarket you could pay as much as 5% in fees. That means your fund would have to go up 5% just to get back to even.
If you are interested to find out the funds I hold in my ISA portfolio click here.
I appreciate the time you've spent reading these posts over the last few weeks and look forward to any questions you may have. If you would like me to take you through the Morningstar site over the telephone, this can easily be arranged.
About ISACO
ISACO Wealth is a premium investment guidance based on what we are personally doing with our own money. Because we aim high, our service offers the potential for outstanding long-term returns combined with a warm, responsive and highly personal service.
To find out where an expert invests >>
To download the ISACO Wealth brochure >>
To start your 14 day free trial of ISACO Wealth >>
To discover 'A Golden Opportunity' >>