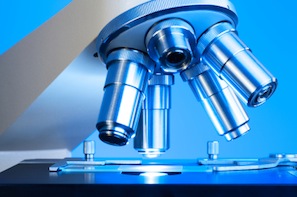 It's important to keep a close eye on the market as a piece of positive or negative news, such as an unexpected event, could change its whole dynamic. In fact, the market's health and direction can easily alter in the space of 24 hours, which is why you should remain vigilant at all times.
Investors who take their eye off the market may miss out on the opportunity of 'getting in' when a new uptrend has been established. When you get in early, you have the potential of profiting from exciting investment opportunities, but when you fail to get in early you could miss out on strong investment returns over relatively short time frames.
The threat of getting locked into a falling market
Another reason for watching the stock market indexes every day is because investors could get locked into a falling market, missing the chance to 'get out' when a downtrend has been triggered. This can result in unnecessary losses, which could have been avoided. For example, when we spot what we believe to be a market top, we move into an ISA Cash Park to protect and preserve our wealth. Clients who watch our daily movements will also have the opportunity of replicating our trade by moving into cash at exactly the same time as us, helping to preserve their wealth too.
Missing a switch could prove to be a costly mistake
Another reason for watching the market on a daily basis is to stay 'in sync' with which funds are outperforming. For example, we generally make about one or two trades a year and those switches to the funds we own could happen at any given time. If you ever missed out when you ought to be making a switch, it could result in poor investment returns. It could also mean missing the opportunity to get into a fund just before it has an explosive breakout move to the upside.
Why it pays to watch what the big players are doing
You need to know what is happening with the market five days per week. You need to know if the market is 'healthy' or 'unhealthy'. For example, if we class the market as 'healthy', it means we will be invested. On the other hand, if we believe the market is unhealthy, we will be temporarily parked in an ISA Cash Park.
The stance we take on the market is created by our daily analysis of the market indexes and leading stocks. Our in-depth intraday look at the market is followed by a thorough after-market check up. The concluding results are reported and published in our Daily Market Updates, which are then delivered to our clients' email inboxes. When dissecting the market, price and volume behaviour from institutional investors are our primary indicators. We use price and volume action to help us determine the market's health and likely future direction.
Secondary indicators of market health
The price and volume behaviour of leading stocks is our secondary indicator. Our opinion of the market's health is published in each Daily Market Update. If we believe the market is healthy, it means we'll probably be in a bull market or just about to enter one. In bull markets, markets rise and because 75% of stocks move 'in sync' with the market's direction, this is why we invest. You see, upwards trending markets are the safest time to invest.
If our stance on the market is unhealthy, it means we believe we are in a bear market or just about to enter one. Investing when we are in a bear market (downwards trend) is not a good idea when investing in leading investment funds. In bear markets, markets drop and 75% of stocks drop too – that's the reason why we temporarily park our ISAs in an ISA Cash Park.
Is your adviser watching the market for you?
Many DIY ISA and SIPP investors believe that their financial adviser is watching the market for them. Unfortunately, this is rarely the case. In our opinion, getting investment guidance from an adviser is often a flawed approach, as they are not usually investors. This may surprise you, because most people are under the illusion that all advisers are skilled, sophisticated, professional investors. This isn't true. It's a fact that advisers have no formal training in how to read the market's trend and direction, or how to accurately time the buying and exiting of investment funds. If you do have an adviser and are not sure if yours is monitoring the market on your behalf, ask them and see what they say. My guess is that it could be an enlightening moment for you, especially if you start to dig deep and ask them 'how' they monitor the market and how many hours they spend watching it. Chances are they'll try winging an answer and simply look foolish.
As always, if you have any questions or thoughts on the points I've covered in this post, please leave a comment below or connect with us @ISACO_ on Twitter.
About ISACO
ISACO is a small, warm and friendly ISA and SIPP Investment company who offer an easier way to grow your ISA and SIPP. Together with our clients, we have £57 million actively invested in ISAs and pensions.* Over the last three years, we've been fortunate to achieve attractive growth on our assets of 60.2% versus the FTSE 100's 25.6%.* This means over the last three years, we've fortunately helped our clients make a return of 17% per year versus the FTSE 100's 7.9% per year. As well as being proud of our recent performance, we are also proud of our long-term track record. Since 1997, we have managed to achieve a better annual return than one of the world's strongest stock market indexes.***
* Estimated: ISACO directors, ISACO team and the clients that invest alongside ISACO's lead investor.
** Dec 31st 2008 - Dec 31st 2011.
*** Source: Yahoo Finance: Cumulative return (Dec 31st 2007 - Dec 31st 2010) Stephen Sutherland 93.3%, Nasdaq Composite 68.9%, FTSE 100 14.6%.
ISACO investment performance verified by Independent Executives Ltd
Look over our shoulder and shadow our ISA and pension investing >>
To download the ISACO Wealth brochure >>
To start your 14 day free trial of ISACO Wealth >>
To discover 'A Golden Opportunity' >>