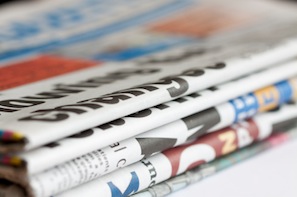 ISACO is a small, warm and friendly ISA and SIPP Investment company who offer an easier way to grow your ISA and SIPP. Together with our clients, we have £57 million actively invested in ISAs and Pensions.* Over the last three years, we've been fortunate to achieve attractive growth on our assets of 60.2% versus the FTSE 100's 25.6%.*

This means over the last three years, we've fortunately helped our clients make a return of 17% per year versus the FTSE 100's 7.9% per year. This has helped our clients to grow their wealth by almost £12 million.***

As well as having pretty decent recent performance, we are also fortunate to have a reasonable long-term track record. Since 1997, we have managed to achieve a better annual return than one of the world's strongest stock market indexes.****
* Estimated: ISACO directors, ISACO team and the clients that invest alongside ISACO's lead investor.
** Dec 31st 2008 - Dec 31st 2011.
*** 1st November 2012: Estimation of £30m in ISAs and pension assets from ISACO directors, ISACO team and premium clients.
**** *Source: Yahoo Finance: Cumulative return (Dec 31st 2007 - Dec 31st 2010) Stephen Sutherland 93.3%, Nasdaq Composite 68.9%, FTSE 100 14.6%.
ISACO investment performance verified by Independent Executives Ltd

When I speak to potential new clients, they sometimes ask how our personal investment service differs from 'fund tippers'. In this post I'll cover 7 key differences between our service and the funds suggested by fund tippers in newsletters, newspapers and magazines.
As you may already know, our service gives investors the opportunity to invest alongside us. Because our clients see us as investment experts, they are happy to follow our lead, however they do not have to follow us exactly to the letter if they don't want to. They control their own accounts and have the opportunity to buy into exactly the same investments we are buying into. They can use part of their portfolio to 'shadow' us or use a larger amount. Some go 'all in.' Most of our clients start small and as their confidence builds they invest larger amounts.
We give our clients the freedom to control their own accounts and make their own investment decisions based on our guidance and we offer this throughout the year. We share with you what the market is doing, what funds we are personally invested in, whether we are holding those funds or thinking of switching into better candidates, or whether we are thinking of getting out of the market into a Cash Park.
This helps to inform you when to buy your funds and when to exit them, saves you the time of researching the market and funds yourself, keeps your finger constantly on the pulse of the market, calms, educates and reassures you in difficult market conditions and makes investing in ISAs and SIPPs less frustrating, more enjoyable and extremely rewarding.

Would that be useful to you?
7 key differences to fund tippers
Some people mistakenly think we are offer 'fund tips', which isn't the case. So I thought it best to summarise the 7 key differences between our business and a fund picking newsletter service.
1. With a fund picking newsletter service, the people who give tips are not always professional investors
Fund tippers in newspapers and magazines are often journalists, rather than full time professional investors. Most of them have no idea how to accurately read the trend and direction of the market, how to select the best funds, or how to accurately purchase and exit funds at the right time.
2. With a fund picking newsletter service, the person giving the tips does not have a proven track record
Most 'tipsters' do not have a track record. We are fortunate to have a track record of beating one of the strongest indexes in the world over the last 13 years. In the last three years we've outperformed many of today's recognised star fund managers such as Ken Fisher, Hargreaves Lansdown's Lee Gardhouse, Fidelity's Sanjeev Shah (Anthony Bolton's replacement for the Special Situations Fund), and Invesco's superstar fund manager Neil Woodford.
* 31st December 2008 - 31st December 2011. ISACO investment performance verified by Independent Executives Ltd. Data for comparison taken from Fidelity's Special Situations Fund, 8.1% annually, Fisher Investments OEIC, 9% annually, Invesco's Invesco Perpetual High Income Acc 10% annually, and Hargreaves Lansdown's Income and Growth Trust, 10.2% annually.


3. With a fund picking newsletter service, the person giving the tips does not have their own money invested in the funds they give out as 'tips'
It's very rare to see a fund picking newsletter service, where the person giving the tips has their own money invested in the funds they give out as 'tips. Why? Isn't that a danger sign? Surely they should be invested in the funds they give out as tips? Where is the weight behind the tip? With our service, Stephen, our lead investor and I have our own money invested in the funds our clients invest in and we generally invest in no more than four different funds at any one given time. We normally make about two changes to our portfolio in a year, which means that in 95% of cases when we communicate to you, there is never any action to take. In other words, clients just sit tight in the funds they own making our service extremely time friendly.

4. With a fund picking newsletter service, the person giving the tips does not give daily guidance
Most newsletter services are either weekly or monthly. With our service, we give daily guidance and interpretations of what is happening with the market and we always communicate in plain English. There's no jargon, making each daily update easy to understand. As we move through time, our clients' investment knowledge and education builds and expands. With getting daily guidance from a professional investment firm, it allows you to act fast if there's ever a need. In other words, when a downtrend is triggered, you can quickly move out of funds and into a Cash Park to protect your wealth.

5. Fund tippers don't give investment education continuously throughout the year
Newsletters normally give tips but no education on how the market works. With our service, you receive daily lessons on how the market works and what the market's daily behaviour means to you as an investor. We share with you if you should ignore the news from the general media, which is often the case, and calmly reassure you in difficult and volatile times. We help you to stay relaxed and calm especially in times of market turbulence. Our clients find this very reassuring.

6. With a fund picking newsletter service, you do NOT get direct access to a professional investor

With our service, if clients opt for the Platinum option, they get direct and unrestricted access to Stephen, our lead investor, which allows them to have a close relationship with a professional investor throughout the year.

7. With a fund picking newsletter service, the business giving the 'tips' is not FSA regulated
ISACO is FSA regulated. That provides our clients with reassurance, confidence and a feeling of peace of mind, especially with knowing that as consumers they are completely protected. It provides them with comfort to know that ISACO are policed by the UK's main financial watchdog.
Summary
With fund picking and tipster services, you generally get people who are not full time professional investors giving buy or sell recommendations on countless funds that they don't personally own. How can you have confidence in the funds they select when they personally don't have a vested interest? How can you take them seriously when the person offering the 'tip' is not a full time investor? How can you give them the time of day when the person telling you what to buy doesn't have a proven track record? What a complete joke!

With ISACO's offering, our clients say it's a bit like Warren Buffett's company, Berkshire Hathaway, providing a service that gives you direct access to Warren throughout the year, allowing you to invest side by side with him and form a close personal relationship. It's where Warren would share with you on a daily basis what he was buying, and when he was buying it. He'd also be telling you when he was thinking of making changes to his portfolio, so that you could get ready to make the changes yourself. It would also mean Warren giving you his personal take on what the market was doing each and every day, as well as what the behaviour of the market meant to you as an investor.

Here's a different example that our clients who own property would use. Imagine Donald Trump's company offering a service that gave you the opportunity to enter the same deals as him. In other words, whatever deals Donald was getting involved in, you could also get in on the same deal.

You see, our service allows you to 'piggy back' on another person's success. It's like looking over Stephen's shoulder and seeing what he's doing with his own money so that you can do the same. It means you can ride on the coattails of a professional investor with a proven track record, who has put in the hours and achieved a level of mastery that many would find enviable.
Stephen has achieved a high level of expertise in an area he absolutely loves! It's an area that is probably useful and valuable to you. The service we offer makes it possible for you to leverage off that expertise by simply mirroring what we are doing with our own money so that when we succeed, you do too.
About ISACO
ISACO is a small, warm and friendly ISA and SIPP Investment company who offer an easier way to grow your ISA and SIPP. Together with our clients, we have £57 million actively invested in ISAs and pensions.* Over the last three years, we've been fortunate to achieve attractive growth on our assets of 60.2% versus the FTSE 100's 25.6%.* This means over the last three years, we've fortunately helped our clients make a return of 17% per year versus the FTSE 100's 7.9% per year. As well as being proud of our recent performance, we are also proud of our long-term track record. Since 1997, we have managed to achieve a better annual return than one of the world's strongest stock market indexes.***
* Estimated: ISACO directors, ISACO team and the clients that invest alongside ISACO's lead investor.
** Dec 31st 2008 - Dec 31st 2011.
*** Source: Yahoo Finance: Cumulative return (Dec 31st 2007 - Dec 31st 2010) Stephen Sutherland 93.3%, Nasdaq Composite 68.9%, FTSE 100 14.6%.
ISACO investment performance verified by Independent Executives Ltd
Look over our shoulder and shadow our ISA and pension investing >>
To download the ISACO Wealth brochure >>
To start your 14 day free trial of ISACO Wealth >>
To discover 'A Golden Opportunity' >>