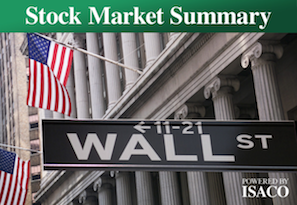 Yesterday's market action was positive.
The Nasdaq gained 0.32% on above average volume (Point A). Above average trade on a day the market moves higher indicates institutional buying.
Leading stocks action was positive.
The Nasdaq appear to have some strong support at these levels (Point B). Yesterday's bounce didn't seem that impressive but it did help to stabilise the market. Plus what many commentators are missing is the behaviour of leading stocks. When markets get into trouble, leading stocks plummet. When leading stocks plummet, leading growth funds plummet too.
Why then have funds like the ones I own been holding firm? It's clearly a clue that the market is in better shape than most people are making out. I remain neutral short-term. I still believe this a brief shakeout below key moving averages.
If something was wrong, my portfolio would have seriously suffered, probably much worse than the Nasdaq. That tells me that this is probably a shakeout below key moving averages, possibly like the one the Dow had from the 1st to 6th June, earlier this year (Point B). I remain neutral short-term.
Both the Nasdaq and the 600 acted poorly for the week. However when you look under the surface, leading stocks continue to act well which tells me this weakness is probably going to turn out to be temporary in nature. I feel that the market is close to a bottom. I say this because the Nasdaq has tremendous support at these levels which goes all the way back to April 2011 (Point C).
Please note past performance should not be used as a guide to future performance, which is not guaranteed. Investing in Funds should be considered a long-term investment. The value of the investment can go down as well as up and there is no guarantee that you will get back the amount you originally invested.
Find out where an expert invests
Are you an ISA or SIPP investor with over £100,000 actively invested? Are you looking for better returns but are unsure which funds to invest in? ISACO Wealth, our personal investment service, allows you to buy the same funds as a star-performing investor. You find out where he invests, keep full control of your account, enjoy a close relationship with a trusted expert, and benefit from the potential for attractive long-term returns.
>" href="http://web.isaco.co.uk/view-my-portfolio/" target=_self>To find out where an expert invests >>
>" href="http://web.isaco.co.uk/investment-guidance-service-b" target=_self>To download our brochure >>
> " href="http://web.isaco.co.uk/14-day-free-trial" target=_self>To start your 14 day free trial >>