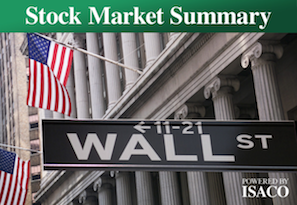 Yesterday's market action was positive.
My positive call on yesterday's action may surprise you especially with the Nasdaq falling 0.70% on above average volume (Point A). As you are aware, this behaviour indicates institutional selling, which weakens the market.
Why so bullish then? I have recently been keeping a closer eye on the S&P midcap 400 index because right now it's acting as a leading index, as you can see from it's rising relative strength line (Point B).
I noticed two things of interest with its behaviour yesterday. The first was it only lost 0.27% in low volume indicating healthy action (Point C) and the second thing noted was clear support at its 200 day moving average (Point D).
Leading stocks action was positive. A higher number gained in above average volume compared to those that dropped in above average volume. When this happens on a market 'down' day, its known as a bullish divergence. This was another reason for today's bullish take on the market.
So far the action from the market and leading stocks is telling me that this is another normal and natural bull market correction. I still believe we are close to a bottom.
About ISACO
ISACO is a small, warm and friendly ISA and SIPP Investment company. ISACO Wealth, our personal investment service, gives you the unique opportunity to look over the shoulder of a successful investor and shadow his trading activity. Whatever he's doing with his portfolio, you can do the same. By 'shadowing' him, our clients have made an annual return of 17% per year over the last three years* versus the FTSE 100's 7.9%.
*31st Dec 2008 - 31st Dec 2011
ISACO investment performance verified by Independent Executives Ltd

>" href="http://web.isaco.co.uk/view-my-portfolio-c/" target=_self>Look over the shoulder of a successful investor >>
>" href="http://web.isaco.co.uk/isaco-wealth-b" target=_self>To download the ISACO Wealth brochure >>
> " href="http://web.isaco.co.uk/14-day-free-trial/" target=_self>To start your 14 day free trial of ISACO Wealth >>
> " href="http://web.isaco.co.uk/a-golden-opportunity/" target=_self>To discover 'A Golden Opportunity' >>