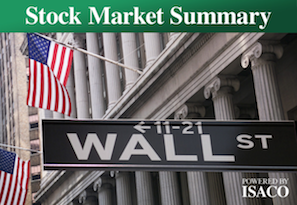 Yesterday's market action was negative.
The Nasdaq dropped 1.29% on above average volume indicating institutional selling (Point A).
Even with the fall, it is still trading in an area with a tremendous amount of support, running from the price its currently trading at all the way down to 2726 (Point B).
Leading stocks action was negative.
Since the 21st of September, the Nasdaq has corrected 10.9% (Point C) and yet my portfolio over the same period hasn't budged. Obviously I'm delighted that my account has been fighting the market but I've seen this happen before and what it means is that a big up move could be on the horizon. The last time this happened was the period just prior to March 2009 which was when this latest bull market began.
Even though the market is technically in a mess and needs to reset, the increased bearish sentiment and the market and stocks recent behaviour tells me this is a normal and natural bull market retracement and it's also suggesting we are close to a bottom.
About ISACO
ISACO is a small, warm and friendly ISA and SIPP Investment company. ISACO Wealth, our personal investment service, gives you the unique opportunity to look over the shoulder of a successful investor and shadow his trading activity. Whatever he's doing with his portfolio, you can do the same. By 'shadowing' him, our clients have made an annual return of 17% per year over the last three years* versus the FTSE 100's 7.9%.
*31st Dec 2008 - 31st Dec 2011
ISACO investment performance verified by Independent Executives Ltd

>" href="http://web.isaco.co.uk/view-my-portfolio-c/" target=_self>Look over the shoulder of a successful investor >>
>" href="http://web.isaco.co.uk/isaco-wealth-b" target=_self>To download the ISACO Wealth brochure >>
> " href="http://web.isaco.co.uk/14-day-free-trial/" target=_self>To start your 14 day free trial of ISACO Wealth >>
> " href="http://web.isaco.co.uk/a-golden-opportunity/" target=_self>To discover 'A Golden Opportunity' >>